Detalii loc de munca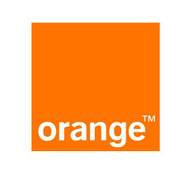 Nivelul carierei
Middle (2-5 ani), Senior (5-10 ani)
How would you like to work in IT , toying with cutting edge technologies and enjoying your life? At Orange Services , it's possible!
As one of the largest IT Hub within Orange Group, we are working internationally for both Orange corporate functions and country operations. Through a unique combination of know-how and expertise, our teams provide a broad range of IT & Business Solutions .
We'll recruit you from the safety of your home and we'll prepare you for the challenges of this period - for the time being, our activity is carried out remotely.
Come closer to #LifeAtOrange !
What we're looking for
You are able to work comfortably in a fast-changing environment on interesting technical challenges;
You will be prepared to assimilate new technologies;
You have a passion for efficiency, performance and continuous improvement;
You are all about sharing and collaboration with your teammates.
What you'll be doing
Deploy, configure and maintain cloud platforms;
Provide L3 support and ensure good communication between Development and Operational teams;
Create and maintain documentation and operational procedures;
Ensure proper transfer of knowledge to operational teams, deliver technical training and workshops;
Perform on-call activities.
What you need to know / have
At least 3 years of experience in infrastructure engineering operations or design;
Good knowledge of virtualization, containerization and cloud concepts (. Kubernetes, Docker, OpenStack, AWS);
Knowledge of Automation tools (Ansible, Puppet, Chef, etc);
Advanced Linux administration skills;
IT design & processes would be appreciated;
Experience with monitoring solutions (ELK Stack; Prometheus, Grafana);
Exposure to load balancers / proxies / reverse proxies design and working knowledge (HAPRoxy, Nginx, Envoy).
English language: fluent spoken and written.
What's in it for you
Performance Bonuses - based on your results & the company;
Loyalty Bonuses, if you extend your stay;
Electronic Meal Tickets - as you imagine;
Medical & Life insurance for you - facilities for your family, too;
#WFH & Flexible hour;
Professional GSM subscription;
Personal GSM subscription, also [because we believe in communication!];
Special grants on Smartphones & devices; discounts for Orange products & services;
Development Platforms - Orange Learning, Trainings, Career Counseling, Coaching & Career plan mentoring;
Wellbeing Programs - we support your Zen & more!
Orange Services is about bringing people and technology together. We make IT happen!
Come & work for a #TopEmployer company. You could be part of an organization where great colleagues and team spirit support your professional development.
Apply and let's have a remote-talk.
At Orange, you can .