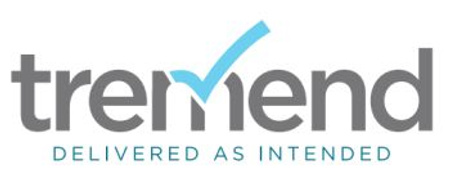 Chip Design Backend Engineer
A vizualizat 90% din aplicari in ultimele 30 de zile, in maximum 72 de ore
Nivelul carierei
Middle (2-5 ani), Senior (5-10 ani)
Limbi vorbite
Engleză - Mediu , Română - Mediu
Tremend is looking for an experienced Backend Engineer to join our Backend team.

The position includes the following responsibilities:

- RTL to GDS full flow (Synthesis, Place & Route)
- Signoff flows (Timing signoff, DRC & LVS signoff)
- Design analysis (Power Integrity, Formal verification)

The job requires close and interactive work with the abroad Backend team. As well, it requires interactions with other groups such as chip design, DFT and more.

Working with the most advanced technologies, the backend team has been confronting interesting and complex challenges, and has taped-out many devices with unmatched quality and great success.

Qualifications:

Experience: over 2 years as a Backend Engineer
Education: . in Electrical Engineering.

Personal: Team player, quick learner, proactive, highly motivated and committed.
Some business facts about Tremend:
13+ years of software development;

1st place among Romanian companies in Deloitte Fast 50 CE;

300+ high complexity projects;

60+ million people using our solutions;

Clients in 15 countries on 3 continents (North America, Europe, Asia);

20 internationally awarded projects;

Top EU telecom clients.
Some cool facts about Tremend:
5 top global car manufacturers use our software;

One of the startups we worked for was acquired by Google®;

One of the founders climbed Mont Blanc (the other one does triathlons).
Some friendly facts about Tremend:
Top salaries for top talent;

Nothing short of legendary buildings;

Fruit days;

Bonus days off with seniority;

Working from home days;

Premium medical insurance;

Performance bonuses;

And again, legendary corporate parties.
We really welcome people:
Ready to learn new things (we have some amazing mentors here);

Able to teach us new things (we really appreciate and reward experience);

Who don't want to be just another cogwheel in a huge code factory;

Wanting their work and skills to be recognized and appreciated.