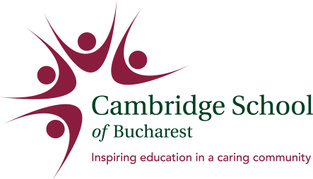 Chinese Teacher for Primary & Middle School
Nivelul carierei
Entry (0-2 ani), Middle (2-5 ani), Senior (5-10 ani)
Limbi vorbite
Engleză - Avansat , Chineză - Avansat
* toate limbile sunt obligatorii
Responsibilities:
The teacher is expected to:
Plan and prepare courses, schemes of work and individual lessons, appropriate to the needs, interests, experience and existing knowledge of the pupils in their class(es).
Select appropriate learning resources and develop study skills through the use of a varied selection of resources
Create displays to encourage a positive learning environment and motivate pupils to develop independent learning.
Mark and assess pupils' work and record their development, progress and attainment; keep detailed records to monitor this progress; check for understanding and completion in order to address strengths and weaknesses; and work with the Academic Director and AQC in tracking individual and group progress.
Set and mark homework regularly according to the school homework policy and offer informative feedback that will extend pupil learning
Maintain high levels of discipline and respect between pupils and staff; promote an understanding of the school's rules and values; safeguard health and safety; and develop relationships with and between pupils conducive to optimum learning.
Evaluate and review continually own teaching methods and practices, materials and schemes of work, and initiate changes as appropriate.
Provide and contribute to informative verbal and written assessments, reports and references relating to the development of learning of individual pupils and groups of pupils.
coordinate activities and resources within a specific area of the curriculum, and supporting colleagues in the delivery of this specialist area;
keep up-to-date with changes and developments in the structure of the curriculum;
Keep up-to-date with current educational thinking and practice through individual study and attending courses, workshops and meetings,
organize and take part in school events, outings and activities which may take place at weekends or in the evening;
Proven Experience as a teacher (references are required)
Bachelor /Master Degree in teaching or in a specialized subject with a certificate in Education
Very good knowledge of English
Thorough knowledge of teaching best practices and legal educational guidelines partnered with a willingness to follow the school's policies and procedures
Demonstrate an absolute commitment to students and their learning and development
Possess good oral and written communication skills and be a good communicator, who is accessible to pupils and colleagues;
Prioritise, organise and manage time effectively
Lead and participate in after school events and activities willingly and proactively
Use a creative approach to curriculum and co-curriculum matters
Be approachable, have a sense of humour and lead by example
satisfactory health record and criminal record
Cambridge School of Bucharest is committed to safeguarding and promoting the welfare of children and young people and expects all staff and volunteers to share this commitment.