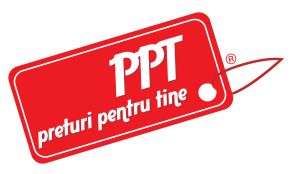 Chief Financial Officer
Nivel cariera
Middle (2-5 ani), Senior (5-10 ani)
PPT Preturi Pentru Tine is an international fashion retailer company, based on best price-quality ratio, which operates more than 150 own stores, reaching a total of over 1100 employees in Romania, Republic of Moldova, and Bulgaria.

The Chief Financial Officer is responsible for the overall direction of the financial programs in the company at group level (Romania, Republic of Moldova and Bulgaria). The CFO is member of the Board of Directors.

Duties and responsibilities:
Is responsible for supervision of the accounting, including preparation of financial statements and reports, budgets and forecasts, and management information at group level:
- Develops or revises financial systems to meet the needs of the organization;
- Development of short, middle and long term budgets for all facets of the business in collaboration with other departments;
- Management of cash flow, cash forecasting and banking relationships;
- Advises management on financial resources, trends, and the results of operations;
- Makes a recommendation for improving cost control, property management, credit and collection, tax reduction;
- Communicates with tax specialists, lawyers, auditors to ensure legal compliance, at a minimum cost to the company;
- Participates in decision on the chosen audit company. Writes directives advising department managers of company finance policy;
- Participates on negotiations regarding budgets and financial planning;
- Prepares reports for management, reporting financial conditions, detailing the source and application of funds;
- Manages, supervises, appraises and motivates employees;
- Decides on training and devises possible employee development programs for the financial support staff;
- Serves as the chairman of the regular financial department work meetings;

Requirements
- university degree in economics, business, accounting or relevant field;
- master degree in economics, business, accounting or relevant field is a plus;
- at least 3 years proven experience on a similar position;
- at least 3 years proven experience on a management position;
- fluent in English is a must;
- strong Office skills (Excel, Word);
- any professional certificate on finance or accounting is a plus (CECCAR, CFA, CPA, ACCA, CIMA or any relevant);

Benefits
- motivating salary package;
- excellent opportunity to join a fast growing company.