Capital & Debt Advisory Manager
Nivel cariera
Middle (2-5 ani), Senior (5-10 ani)
Acest anunt este inactiv, însă puteți trimite în continuare CV-ul Dvs. la aceasta companie
---

Position:
Manager, Capital & Debt Advisory, Transaction Advisory Services
Capital & Debt Advisory offers independent advice to customers for matters related to their capital structure, event and general corporate purposes financing and selected treasury matters. Our clients want to make better and more-informed decisions about how to strategically manage capital and transactions in a changing world.
Role
The Manager within Capital & Debt Advisory is essentially am execution-focused role with an extensive component of sales and origination, designed to enhance and grow Capital & Debt Advisory Services offering of EY. The Manager will support the Executive Director and experienced managers responsible with origination and project management of Capital & Debt Advisory projects. Will work closely with leadership to identify and prioritize potential clients, develop engagement strategies, establish and develop relationships with key clients, develop a sales pipeline and translate developmental discussions about our offerings into increased revenues. Will contribute to building high performing teams by recruiting, developing and motivating team members.
Responsibilities
Fully understand the client's key challenges, capital and financing areas and align EY's capabilities to create a strategy and an execution plan to help addressing client's concerns
Client facing and relationship maintenance as well as ensuring customer satisfaction
Structuring and supervision of execution of debt advisory projects
Go to market activities (. initiate client contact, discover opportunities, actively market EY services within corporate finance area, identify cross-sell opportunities with other service lines
Active involvement in the execution and closing of the financing projects
Maintain constant relationship with the key stakeholders, . funding providers, markets
Assist leadership in identification and developing of a robust pipeline of deals and close relevant and profitable deals to achieve or exceed agreed sales targets
Participate to and/or host professional events together with most senior team members
Manage project teams and be involved in hiring process and junior team members development
Compliance with internal business and risk management rules and requirements
Experience and Qualifications:
Candidate ideally would have 7+ experience of Financial Services or finance (. debt advisory; corporate finance, corporate banking, private equity, debt funds, corporate treasury) with proven track record of client facing and client engagement
Ideally minimum of 2-3 years mid-management experience
Must have string oral and written communication abilities and interpersonal skills
Possesses very good commercial skills, the ability to visualize describe and structure deals, solid understanding of capital & financial matters of a business
very good English and Romanian (writing and verbal), Excel, Word and PowerPoint knowledge
Ability to drive and manage complex projects both against tight deadlines and those with longer delivery cycle
Must be a problem solving type, proactive and self-starter attitude who can manage their own time and work as a member of a team
Able to work against tight deadlines and under pressure
Presentation skills, flexibility to travel less than 50% of the time
Education must include a Bachelor's degree at minimum. Additional professional qualifications are welcomed (. CFA, MBA, ACCA.)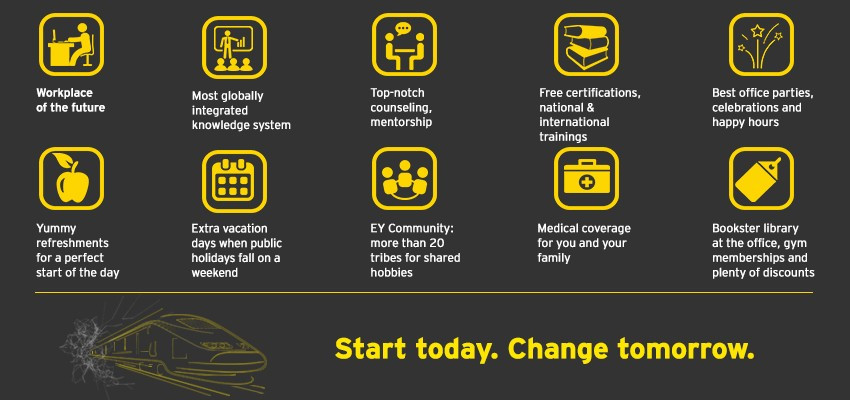 ---