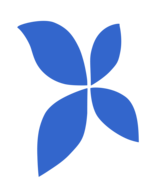 C# Developer
Nivel cariera
Entry (0-2 ani), Middle (2-5 ani)
Salariu brut pe luna
2500 - 3500 €
We are seeking C# Developers to join our team. The main purpose of the roles is to support the business through the development and implementation of internal systems.
What will your role look like?
You will be responsible for developing and maintaining our product dataBANG and document centric solutions, as well as providing support on software regarding production issues within our area.
What do we expect from you?
To extend, maintain and improve the existing code base
To engineer and develop simple code that solves problems without adding complexity
To ensure accurate and up-to-date documentation
To stay current and up to date within own technical domain and processes
To perform debug tasks and support for assigned products.

What skills would we find useful for this job?
1+ years of software development experience, with the C# WPF or WinForms
Excellent analytical skills
Actively contributes to all ongoing and new internal projects.
Ability to work independently
Where will you be based?
Your work will typically be located in Galati or Cluj-Napoca, Romania, with some travel to our customer/partner sites.