Detalii loc de munca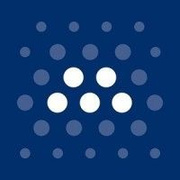 Nivelul carierei
Senior (5-10 ani)
Who We Are –MassMutual
For nearly 170 years, MassMutual has put our customers at the heart of what we do by providing holistic financial solutions, guidance, and education on their terms. Our long-term strategy helps ensure that our policyowners and their loved ones can rely on us to be there when they need us most.
Positioning MassMutual for its next 20 million customers and remaining innovative in a digital-first world led to the creation of MassMutual Romania in 2020. With offices in Bucharest and Cluj, MassMutual Romania was established to build an in-house team with expertise in application development and support, quality assurance and data science.
MassMutual Romania –in partnership with MassMutual in the United States –will help shape a culture of innovation and work together to create the digital products and technology solutions that help people secure their future and protect the ones they love.
If this vision excites you, we are seeking a Business System Analyst to become a MassMutual team member. This is a great opportunity to be a part of the transformational journey at MassMutual. As we continue to grow our business and look for new ways to engage with customers, technology will be one of the most important enablers to our success and you can be a part of it.
The Opportunity
Do you want to be part of a team that encourages your growth, supports your ambitions and makes it a priority for you to reach your goals? Is helping people part of who you are? At MassMutual, we help millions of people find financial freedom, offer financial protection and plan for the future. We do this by building trust with our customers by being knowledgeable problem solvers and prioritize their needs above all else. We Live Mutual.
If this sounds like a fit, we're looking to hire a Business System Analyst to join our Annuity team.
Job Description:
The Business System Analyst in the Annuity Line of Business will focus on record keeping systems and the associated business functions: quote generation, contract setup, contract issuance (spousal continuance), payment processing and disbursement, mutual fund withdrawal, death processing, RMD calculation, quarterly statements generation, 1099R tax report generation, 5498 tax report generation and agent commissions calculation. As primary responsibility will be to partner with the business and problem solve day to day system issues, provide clarification on system processing questions and business rules associated with admin systems. The Business System Analyst will work with various SME's completing functional gap analysis, bridge gap between business requirements and technical requirements on various projects.
Responsibilities:
Collaborates with all levels of business and information technology teams as needed to deliver artifacts throughout the delivery lifecycle including defining scope, business requirements gathering, analysis, design, testing, implementation, business adoption, and stakeholder management
Leads and facilitates requirements elicitation using interviews, business process workflow and analysis, group workshops, storyboards, use cases or user stories scenarios
Responsible for business and technology alignment across people, process, and technology
Formulates and defines business and/or systems scope and objectives based on both user needs and a good understanding of applicable industry requirements and system functionality
Devises or modifies procedures to solve complex problems considering business and/or system limitations, operating time, and form of desired results
Works within both agile and waterfall methodologies
Decomposes high-level business and user requirements into functional requirements, specified in an appropriate level of detail and in appropriate forms suitable for use by the business and technology teams.
Requirements:
Bachelor's Degree, preferably in Business or an analytical field such as Economics, Mathematics, Engineering, Computer Science
At least 4 years of experience in business analysis, preferably in the Financial Services Annuity industry
Effective communication with ability to translate complex business and technical solutions appropriately to audiences is required
An understanding of existing and contemporary requirements elicitation, analysis, specification, validation, and management practices and the ability to apply them in practice
Good database technology experience, with deep expertise in Excel
Prior annuity operations experience is preferred