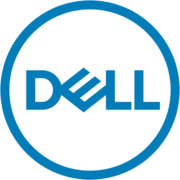 Business Operations Advisor
Nivel cariera
Middle (2-5 ani)
Salariu brut pe luna
100 - 101 €
Business Operations Advisor
Competitive salary
Bucharest

Dell provides the technology that transforms the way we all work and live. But we are more than a technology company — we are a people company. We inspire, challenge and respect every one of our overemployees. We also provide them with unparalleled growth and development opportunities. We can't wait for you to discover this for yourself as aBusiness Operations Advisor on our Risk Management team in Bucharest.

Dell is driven by data. Our business is built on the understanding that data creates value and drives progress. So we take the stewardship of our data very seriously. That's the vital role played by Business Intelligence teams within Business Support. Internal clients across Dell rely on us to analyze, test, validate and maintain the integrity of data. We make use of leading-edge software and tools to collect, mine and interpret data and the statistical analyses and reports we produce inform decisions with a global impact.

Key Responsibilities
Use strong technical and programming skills to extract and analyze structured and unstructured data
Leverage communication and interpersonal skills working with others to find the best available source of data for your analysis
Extract and analyze data for government filings, audits, and problem analysis
Analyzes business data, providing assessments of trends, identifying & explaining variances
Perform statistical analysis to support the development and validation of financial models
Champion process improvements, best practices and knowledge sharing within the organization
Proactively analyzes trends, causes and variances.

Essential Requirements
Business Analysis demonstrated experience
Strong SQL skills, 3+ years working with relational databases and large datasets
Understanding of tools and products needed for data extraction and analysis
Strong working knowledge of Microsoft Office Products
In-depth understanding of Excel (graphing, formatting, pivot tables, functions, macros, VBA, ….)
Quickly adapt to new development environments and changing business requirements
Thrive in ambiguity & work with global team across various time-zones

Desirable Requirements
OLAP database experience
Experience in Software development programming in one or more languages like Python, C++, JAVA, C#)
Degree in Statistics
R programming language

Benefits

We offer highly competitive salaries, bonus programs, world-class benefits, and unparalleled growth and development opportunities — all to create a compelling and rewarding work environment.