Detalii loc de munca
ANUNT INACTIV:
Angajatorul nu recruteaza momentan in mod activ pentru aceasta pozitie, dar poti aplica la anunt.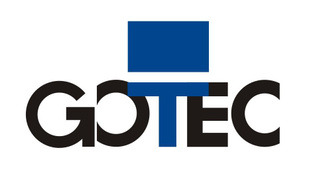 Business Development Manager
Nivelul carierei
Middle (2-5 ani)
Tip job
Full time
Job remote
(activitatea se desfășoară de la domiciliu/telemuncă)
As an innovative and internationally operating German family-owned company in the field of surface coating, stamping meta lparts and plastic injection, the GOTEC Group is a strategic partner of the automotive industry.
We offer standardized processes for surface treatment and bonding in over 17 locations worldwide.
Working at GOTEC-Group means developing customers and markets. Are you interesting and looking forward exchanging
communication in a global team? You have passion in finding proper and best solutions and going in "extra mile" and reward yourself with newly won orders? Then apply at GOTEC for
Business Development Manager, Automotive Parts (m/f/o)
Metal Stamping Parts & Surface Treatment
Location: Satu Mare, Romania
Qualifications:
Bachelor's degree in mechanical engineering preferred
Min. 2-years' experience & knowledge in sales inside the automotive suppliers' market sales
Ability to influence and engage others in the pursuit of business opportunities
Technically proficient, excellent communication skills
Functional with Microsoft Office programs
Ability to work from home office and office (Satu Mare)
Willing to travel up to 50%
Language: Business English (German as an option)
Responsibilities:
The GOTEC-Group is a global player inside the automotive and industry field. With our Business Unit Metal and Surface
treatment we are the specialist in stamping and forming metal parts as well apply robust and sufficient surface treatment.
Starting from understanding customer's needs, drawings, calculation and quotes to SOP for metal parts as well surface
treatment and coated parts
Assist in acquiring new contacts and guiding into serial production (local & global)
Supporting GOTEC existing customer base, while finding and looking on new business opportunities
Skilled in project management frequently and mandatory in exchange to our quotes, and calculation department
Internally
Work closely with GOTEC global business development Team
Reporting market and customer information / assist and support internal & external meetings / execute action-plans.
You will report direct to our Global Director for Business Development (located in Germany) and our team in Satu Mare.
We offer:
At our manufacturing facility the candidate can expect varied and challenging responsibilities. He/she can be part of a goal-oriented community and has the opportunity to support the management in day-to-day operations and performance of the
company.
Please prepare your application/resume including your salary expectations.
GOTEC Gorschlüter GmbH DRIVE WELL WITH US
Dieselstraße 70 • 42489 Wülfrath • Germany
•