Detalii loc de munca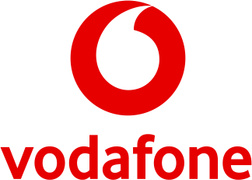 Nivelul carierei
Middle (2-5 ani), Senior (5-10 ani)
We stay hungry and true to our core values by recruiting people who are fun, passionate, open, and question everything.
Reflect on what your motivation is to come on board! We're eager to hear your story.
We live and thrive in an ever-changing environment where creativity and productivity are key, within working hours, of course.

Your day to day:
Network _VOIS is an internal organisation that acts as an internal service provider to the local markets or group functions (referred as "customer" going forward).
Business Demand Manager acts as the SPOC (single point of contact) for the internal business customer performing both - a role of Network _VOIS "ambassador" towards the customer and customer "Voice" towards Network _VOIS.
The role includes all three business cycle phases: sell, build, run starting from the engagement with the customer, identification of the business growth opportunities based on the customer needs and Network _VOIS capabilities, creating the commercially viable business case, overseeing transition and BAU (ensuring the service is delivered as per agreed SLAs and KPIs), financial governance for the provided service.
With these activities, you will have a great impact on our business:
Build a strong strategic relationship with key stakeholders in Network _VOIS and customer side
Understanding of the local market/group function network strategy, business pressures/challenges
Representation of the internal customer in service design, service portfolios and service offerings
Strategic account planning optimising identification of the business growth opportunities, creation of opportunities pipeline and best use of Network _VOIS capabilities
Pipeline demand management
Execution of demand/change management and governance
Ownership of the preparation and sign off of the business case relating to the service (E2E bid management cycle)
Being an escalation point during the transition period between the internal customer migrating the service from their ownership to Network _VOIS ownership as well as BAU (ensuring the delivery to the contractual SLAs/KPIs, cost and saving projections)
Acting as the voice of the customer monitor, reporting, managing and escalating (as required) any service quality related issues with Network _VOIS management
Understanding internal customers' strategy/evolution and initiating internal Network _VOIS change as required. Preparation and management of the Change Requests through internal governance process
Accountability for the financial governance of the internal customer portfolio including charging and budgeting of respective service (ensuring consistency of the final recharge values with the BCs/CRs signed with the customer)
Supporting internal Network _VOIS Business transformation and cost improvement initiatives
Receiving and managing escalations and managing the customer improvement plans to ensure customer satisfaction
Support the governance between Network _VOIS, supporting functions and the internal customer (monthly meetings, monthly SLA and financial reporting), including the generation and management of the customer data
Support the monthly governance meetings with the customer focussed on the discussion of the strategic questions, service performance highlights/low lights, pipeline, new opportunities, strategic initiatives, finances
Accountability for the customer satisfaction evaluated annually via Customer Survey
Generating, updating, managing account plans and account development plans
With these skills, you are a great candidate:
Strategic thinking
Network strategic relationship management
Account management/business development
Network Service management
Financial governance
Sounds like the perfect job? We've got even more to offer:
In this pandemic period we have 100% work from home for your safety. After this pandemic period we have 2 days work from home per week!
Medical and dental services
Life insurance
Dedicated employee phone subscription
Special discounts for gyms and retailers
Annual Company Bonus
Ongoing Education – we continuously invest in you to ensure you have everything needed to excel on the job and enhance your skills
You get to work with tried and trusted web-technology
Getting in on the ground floor of and technology changing company
Flexible Vacation – Take time off when you need it, we trust you!
Sounds interesting? Apply!
#_VOIS