Detalii loc de munca
ANUNT INACTIV:
Angajatorul nu recruteaza momentan in mod activ pentru aceasta pozitie, dar poti aplica la anunt.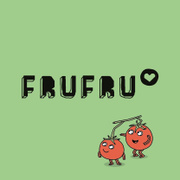 Nivelul carierei
Middle (2-5 ani)
If you describe yourself as optimistic, passionate, creative, collaborative, ambitious, self-disciplined & self-driven and you believe in the power of people, ideas & brands to have a positive impact in the world, plus you had fun and success in the last 5-10years working in marketing or creative industries, then give us a shout, we'd love to meet & hear you.
Below more details of the scope & details of the Role we are looking for:
Manage the development, sign-off and delivery of yearly Brand Plans with local & intl team
Manage brand and classic marketing iniotiatives towards achieving yearly Plans and long-term Brand Equity & Impact
Manage the 5cent Budget and lead all Impact initiatives - city bettering projects (either directly manage or oversee
Bring the Brand Purpose, Values & Spirit alive within support organizations.



WHAT YOU BRING

Marketing and brand building experience and competences.
Project Management mastery, self-driven & self-disciplined, independent & entrepreneurial way of working.
Lifestyle brand or project experience and understanding.
Basic digital marketing and content marketing understanding, digital & social media native.
Positive, optimistic, open-minded, ambitious mind-set.
Creative, strong problem-solving, lateral thinking, challenging the status-quo.
Strong communication skills, collaborative attitude, capability to bring the best in people with focus on results.

WHAT YOU GET
Let`s find out!
Let us know about you and your professional experience and maybe we will share the mission to spread optimism and create impact.