Middle (2-5 ani), Senior (5-10 ani), Executive (>10 ani)
Acest job nu mai este activ.
---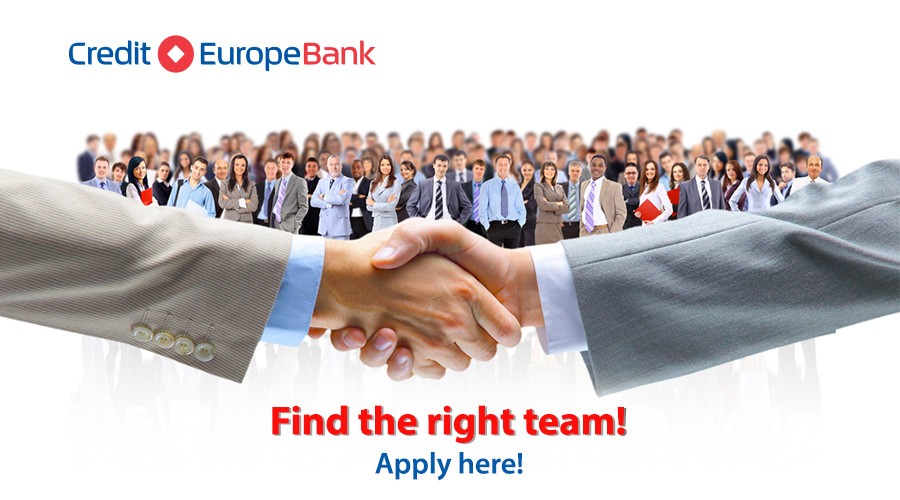 We are looking for a talented Branch Manager to assign and direct all work performed in the branch and to supervise all areas of operation. You will manage staff, foster a positive environment and ensure customer satisfaction and proper branch operation. The successful candidate will have a hands-on approach and will be committed to the expansion and success of the business by implementing strategies that increase productivity and enable sales targets achievement.
Requirements:
Previous experience in corporate banking - minim 5 years
Previous experience in a similar position – minim 3 years
English language skills
The ability to develop plans that are thorough, realistic, and effective in meeting goals
Very good communication and negotiating skills; people management skills
MS Office, including very good knowledge of Excel, Word, Power Point, Outlook
Job description:
Developing branch clients portfolio, finding new clients and maintaining the existing clients/ portfolio
Involved in sales activities & attends client meetings & presentations
Implements strategies to achieve targets assigned to the branch as established in the Bank's overall strategic plan
Ensures that the branch is properly staffed and that the staff is trained to meet customer service needs as well as sales targets
Ensures that all branch operations are performed in accordance with established Bank policies and procedures
Communicates with other Bank departments to assist in answering questions and resolving issues
We offer:
Real possibilities of training and professional development
Attractive salary
Meal tickets
Medical subscription to a private clinic of your choice
Days of additional leave depending on seniority in work and in the organization
---