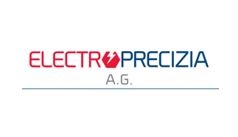 Bid & Business Development - Energy Solutions
Nivel cariera
Middle (2-5 ani)
Limbi vorbite
engleză, română
Our team in Bucharest needs a new colleague who is passionate about Marketing.
Our new colleague should always look for new ideas to develop our business in order to increase sales. He will also meet with new potential clients to present our services.
Responsibilities:
Develops, manages and executes the sales process which includes marketing, lead generation, proposal strategy and development, and deliver outstanding projects.
Identifies new business opportunities to grow sales that complement the company's mission and goals.
Manage a large sales pipeline through cold calling, networking, and client facing strategies. Meets with prospective clients to explain services, cost and advantages.
Maintain relationships with existing clients.
Developing and maintaining a sales plan for identifying energy retrofit project opportunities and other services.
Support the development of projects including developing proposals, maintaining satisfactory customer relationships, and partnering with internal resources.
Respond to requests for proposals and requests for qualifications. Review of any current bids, managing end-to-end bid process from qualification through to contract award. Responsible for bid submission, post bid follow-up.
Obtains the technical offer from technical teams, partners and suppliers. Ensures that the technical and commercial solutions best reflect the client's requirements. Produces detailed financial information including costs, profit margins, and cash flow projections.
Responsible for the quality and efficiency of the bids process. Driving a lesson learned culture across bids.
Participates at national industry related conferences and events to promote Electroprecizia AG.
Qualifications:
Preferred experience includes a bachelor's degree in business, engineering, construction management and a minimum of 2 years of leadership, direct sales and marketing within an energy services company. Knowledge of building infrastructure systems, facility management and energy management.
Effective communication skills, consultative role, relationship management, competitiveness and social skills are required.
Intermediate knowledge of Microsoft Office Suite - Word, Excel, PowerPoint, Outlook and Visio required.
Electroprecizia A G is an experienced company authorized to perform works in electrical installations with nominal voltages ranging from Kv to 400 Kv, electrical works in power stations, transformation stations, as well as civil and industrial construction works.
We are committed to everything we do, promptly providing our customers with products and services at the highest quality standards.
We look forward to meeting you!