Detalii loc de munca
ANUNT INACTIV:
Angajatorul nu recruteaza momentan in mod activ pentru aceasta pozitie, dar poti aplica la anunt.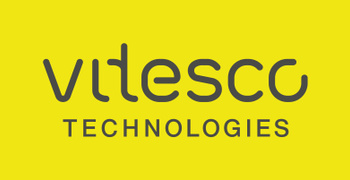 Basic Software Developer ET
Nivelul carierei
Middle (2-5 ani)
Employment type: Permanent
Experience level: 3 - 4 years
Description
Basic Software Developer - Electrification Technology VT (Iasi)
Job Description
As a member of our Electrification Technology software development team, you will be involved in building the future of those new innovative products that not only make driving more affordable and environmentally sound, but also work towards our department vision: Zero-Emission Mobility.

In Electrification Technology Iasi location, Software Engineers are passionate about Automotive and they develop embedded software in interdisciplinary project teams at international level. They organize themselves in Agile teams and strive to deliver high quality software that will be integrated in innovative products which will end up in tomorrow's cars.
As a Basic Software Developer in our group you will have the opportunity to be part of an experienced team which develops high quality embedded software in the areas of MCAL, Complex Device Drivers and Basic Software Services, following the AutoSAR architecture. More precisely, you will be expected to:
develop and integrate AutoSAR BSW components (communication, diagnostic and RTOS services, MCAL and complex device drivers) in a multicore environment
develop and integrate BOOT Loader and Reprogramming software concepts supporting customer reprogramming in the context of over the air reprogramming (OTA)
follow a predefined process based on ASPICE standard, follow the defined coding rules (MISRA 2012) and implementation guidelines;
work with AutoSAR BSW architecture
analyze customer requirements
comply with Cyber Security rules
be part of a multicultural Agile Team
We might not be sure of how the future looks in details, but one thing is sure: electric cars will be there.
Passionate about electrification in automotive? Come at us and together we will design the future!
Job Requirements
University degree in a relevant field (Automatic Control and Computer Science, Electronics and Telecommunication, Informatics, Electrical Engineering, Mathematics etc.);
Knowledge of electronics and microcontrollers;
Knowledge of software development for embedded systems;
Ability to troubleshoot issues to resolution. Strong problem solving and root cause analysis skills;
Knowledge of structured multi-layered SW Architecture;
Good programming skills in ANSI C;
Advanced level of English;
Experience with AUTOSAR concepts, architecture, specifications, as well as configuration tools (it's a plus);
Ability of using lab tools such as debuggers, emulators, oscilloscopes, etc. (it's a plus);
What we offer 
Integration program with trainings and ramp-up plan supported by an assigned mentor;
Competitive salaries (based on performance) & benefits;
Professional Development Opportunities with both technical and management career paths;
Health & Wellness (Private Health and Dental Insurance, Life Insurance, Sport activities etc.);
Flexible working program (Flexible hours, Work from home, Leaving permissions etc);
Stability;
International work environment & traveling opportunities;
Relocation Package for non-Iasi Residents.