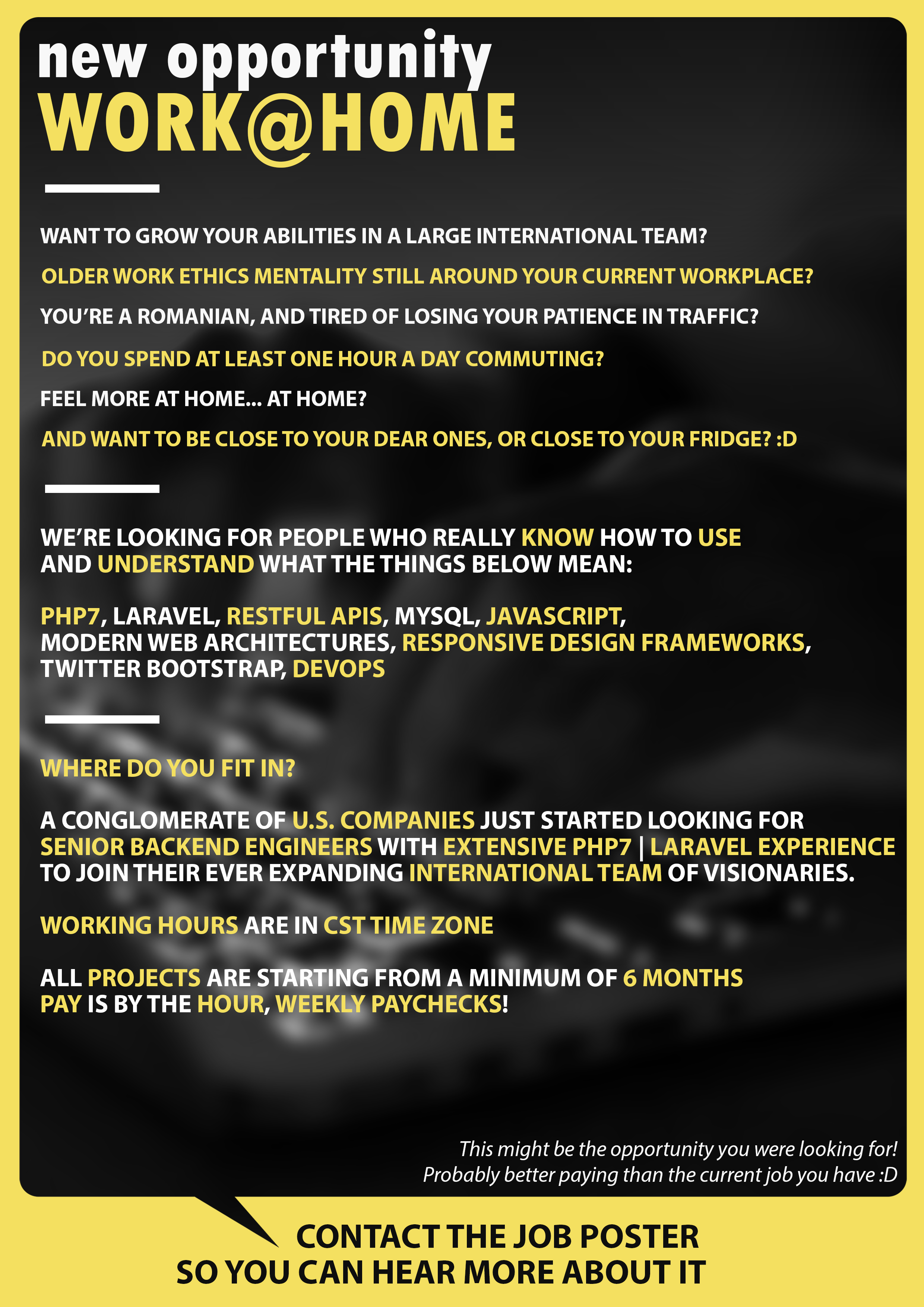 Want to grow your abilities in a large international team?
Older work ethics mentality still around your current workplace?
You're a Romanian, and tired of losing your patience in traffic?
Spend at least one hour a day commuting?
Feel more at home... at home?
And want to be close to your dear ones, or close to your fridge? :D
This just might interest you! Where do you fit in?
A conglomerate of . companies just started looking for Senior Backend Engineers with extensive PHP7 | Laravel experience to join their ever expanding international team of visionaries.
We're looking for people who really know how to use and understand what the things below mean:
PHP7 , Laravel, RESTful APIs, MySQL, JavaScript, Modern Web Architectures, Responsive Design frameworks,Twitter Bootstrap,DevOps
...and are willing to provide working hours in CST time zone (8 hours behind Romanian Time)
All projects are starting from a minimum of 6 months, pay is by the hour, weekly paychecks!
This might be the opportunity you were looking for!
Probably better paying than the current job you have :D
Please contact the poster for more information .