Detalii loc de munca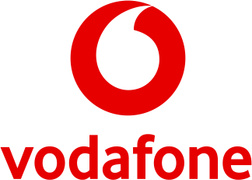 Analytics Operations Engineer
Nivelul carierei
Middle (2-5 ani)
Limbi vorbite
Engleză
- Avansat
* toate limbile sunt obligatorii
Your day to day:
CIAS DevOps Program implements cognitive algorithms and automation to enhance network operations support.
We are looking for an candidate for the role Operations engineer to NOC CIAS Application Maintenance and Operations (AMO) Team .
This person will help in Business as Usual (BAU) of an Operation team (ITIL L1 to L3) , focus on the Automation process and ticket Journey/vertical blocks process troubleshooting and Operational enhancements. You will be responsible to work with remaining operations team to assure the CIAS stability and system availability according the agreed business service levels .
You will also be integrated in a very dynamic team , focus on continuous improvements and with direct engagement with the development stream , to work under an Agile methodology and addressing a DevOps delivery paradigm
Operations engineer will articulate on daily basis with Vodafone CIAS Change Manager, Enviroments management Operation team members and DevOps Squads, acting as gatekeepers of the stability of the CIAS environments (SIT, UAT, Pre-Prod and PRD). He will maintain and upgrade existing system applications and configurations assuring that deployments activities are well orchestrated and follow all the necessary steps to ensure the proper deployment procedures and do not create any issues on the system stability. You will also support the environment and system management activities related with the necessary stability to perform the administration, configuration and deployment task related with release and hot fix deliveries.
With these activities you will have a great impact on our business:
Conduct the daily troubleshooting, solution monitoring & analysis activities to assure CIAS solutions stability , availability and performance
Create , update and maintain the system configurations and parametrizations to assure the environment stability and deliver it as part of Agile methodology
Assure daily checks and activities to assure a correct environment application management strategy
Orchestrate operations support activities and environment capabilities to assure that agile team can deliver in "short iterations and frequent releases";
Assure operations task that contribute for planned and unplanned release (including hot-fix deployments) management and coordination activities;
Contribute to planning application maintenance activities calendar across CIAS DevOps Squads on our technology "and business";
Ability to share best practices for operational management standards to the teams (DevOPs and AO);
Hand-on ability to automate repeated operations tasks and build implementation change management procedures coverage;
Design, develop and test complex integration deployment tools, that are used in the delivery pipeline during the automated deployment, using latest technologies;
Assure and perform the environment system administration tasks for configure and execute the change management implementation activities.
Provide technical direction on environments strategy & considerations for solution performance, security, scalability, availability, maintainability, disaster recovery and uptime.
Represent the release management perspective of OSS platforms over architecture and technology.
With these skills you are a great candidate:
Proficiency in PL/SQL;
Knowledge in at least one of the following Programming Languages: Java, Python, SCALA; Experience with NOSQL Databases (Cassandra, Hadoop/Hive&Impala, MongoDB, CouchDB, etc.) ;
Experience working with Linux Environments (Bash commandline);
Knowledge in the ITIL framework;
Experience working with Jira and Confluence;
Experience/Certification working with Cloudera framework is a Plus;
Knowledge in SCALA and Python is a Plus;
Knowledge in Apache Kafka event streaming is a Plus;
Knowledge in Kubernetes/Docker containers is a Plus;
Big Data and Analytics training/certification is a Plus;
Experience working with Agile methodologies is a Plus;
Knowledge/Certification in SCRUM framework is a Plus.
Sounds like the perfect job? We've got even more to offer:
In this pandemic period we have 100% work from home for your safety.
Medical and dental services
Life insurance
Dedicated employee phone subscription
Special discounts for gyms and retailers
Annual Company Bonus
Ongoing Education – we continuously invest in you to ensure you have everything needed to excel on the job and enhance your skills
You get to work with tried and trusted web-technology
Getting in on the ground floor of and technology changing company
Flexible Vacation – Take time off when you need it, we trust you!
#_VOIS