Detalii loc de munca
ANUNT INACTIV:
Angajatorul nu recruteaza momentan in mod activ pentru aceasta pozitie, dar poti aplica la anunt.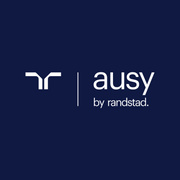 Agile Business Analyst - Remote
Nivelul carierei
Entry (0-2 ani), Middle (2-5 ani)
Tip job
Full time
Job remote
(activitatea se desfășoară de la domiciliu/telemuncă)
Limbi vorbite
Engleză
- Avansat
* toate limbile sunt obligatorii
Role overview
We are looking for new colleagues to join our AUSYTeam. As an Agile Business Analyst you will assist the Product Owner in the daily backlog management (writing of User Stories, validation of User Stories, sorting and prioritization of backlog). The role does not imply replacing the Product Owner who is the only backlog responsible and decision maker.
Responsibilities
Provides Digital expertise;
Enlightens with digital experience the solutions imagined by Product Owner (best practices, consistency with market standards);
Gives advice on possible improvements in product backlog;
Supports Product Owner in Product Backlog prioritization;
Proposes prioritization adjustment based on the perceived value;
Participates in lifecycle of Product Backlog;
Ensures that the Product Backlog is visible, transparent, and clear to all;
Details each selected feature in the form of a User Story small enough to be implemented within one sprint, including acceptance criteria necessary for the team to understand and develop the user story;
Understands and prioritizes Technical Stories suggested by the team as well as Defect Stories;
Clarifies any User Story upon request from the Development Team during a Sprint;
Participates and contributes to Agile events with the Team;
Contributes to the functional testing for the User Stories developed by the Agile team;
Accepts or refuses developed Stories (if the Product Owner has granted delegation);
Evaluates the quality of previous releases and current release in production;
Checks the new release for regression issues.
Data activities & Tasks
Searches for appropriate data in raw sources;
Identifies with the help of Product Owner common elements with product data;
Raises tasks for data team in order to prepare the needed data;
Understands all sort of data functions and concepts;
Tests and validates data tasks.
Requirements
+3 years proven work experience as a Business Analyst;
Good knowledge of Agile methodology;
Experience with Spotfire or Tableau;
Good understanding of SDLC as a process;
Good understanding of data functions and concepts;
Experience creating and clarifying agile User Stories;
Good problem solving skills;
Excellent communication and interpersonal skills;
Fluent in English;
University degree in Computer Science, Programming, Electronics or similar areas.
Benefits
Attractive salary package according to your experience, including several types of bonuses;
Meal tickets;
Access to a private medical insurance to take care of your health;
Challenging and interesting project in a dynamic international working environment;
Possibilities of promotion and development of a career plan;
The chance to meet and work in our clients' locations all over the world;
Benefit from international career opportunities.
*Due to the current situation, we take all the necessary measures for everyone's safety. All our recruitment process steps will be taken remotely.
AUSY Technologies Romania is part of the AUSY Group, an international Consulting and Engineering company in Advanced Technologies with a business model based on innovation and complementary services between information systems and industrial systems. As a subsidiary of the Randstad Group, we operate within IT, Engineering, Sales & Marketing, Finance, Life Sciences and Human Resources.
AUSY Group has been present in Romania since 2008 with constant growth. AUSY Technologies Romania has offices in Sibiu and Bucharest.
Our mission is to be a trusted technology partner, providing clients with innovative software project solutions and tailored consulting services. AUSY Technologies Romania works with clients on a vast range of projects across diverse industries, among which Automotive, Transportation, Security, Telecommunications, Aeronautics, Space Industry, Defense, Energy, Healthcare, IT and Banking, Multimedia and many more.
How do we really make the difference? It's all about our team!
AUSY Technologies Romania is founded on the excellence of our engineers and we consider our crew to be our most valuable asset. Our Agile software team consists of over 200 highly skilled specialists. We rely our success on our talented, determined and creative colleagues. AUSY's culture encourages our people to innovate, challenge, explore and grow!
We are dedicated to provide the best features based on our partners' needs, to integrate and manage the right mix of services for a hybrid customized solution. Our goal is to keep the quality of our expertise at a top level and keep our partners' costs in the right balance.
AUSY undertakes to protect all personal data entrusted to it. We will ensure that your personal data is processed in a manner that ensures appropriate security and confidentiality.
The AUSY Group's privacy policy is available here www dot ausy dot com/privacy-notice/.