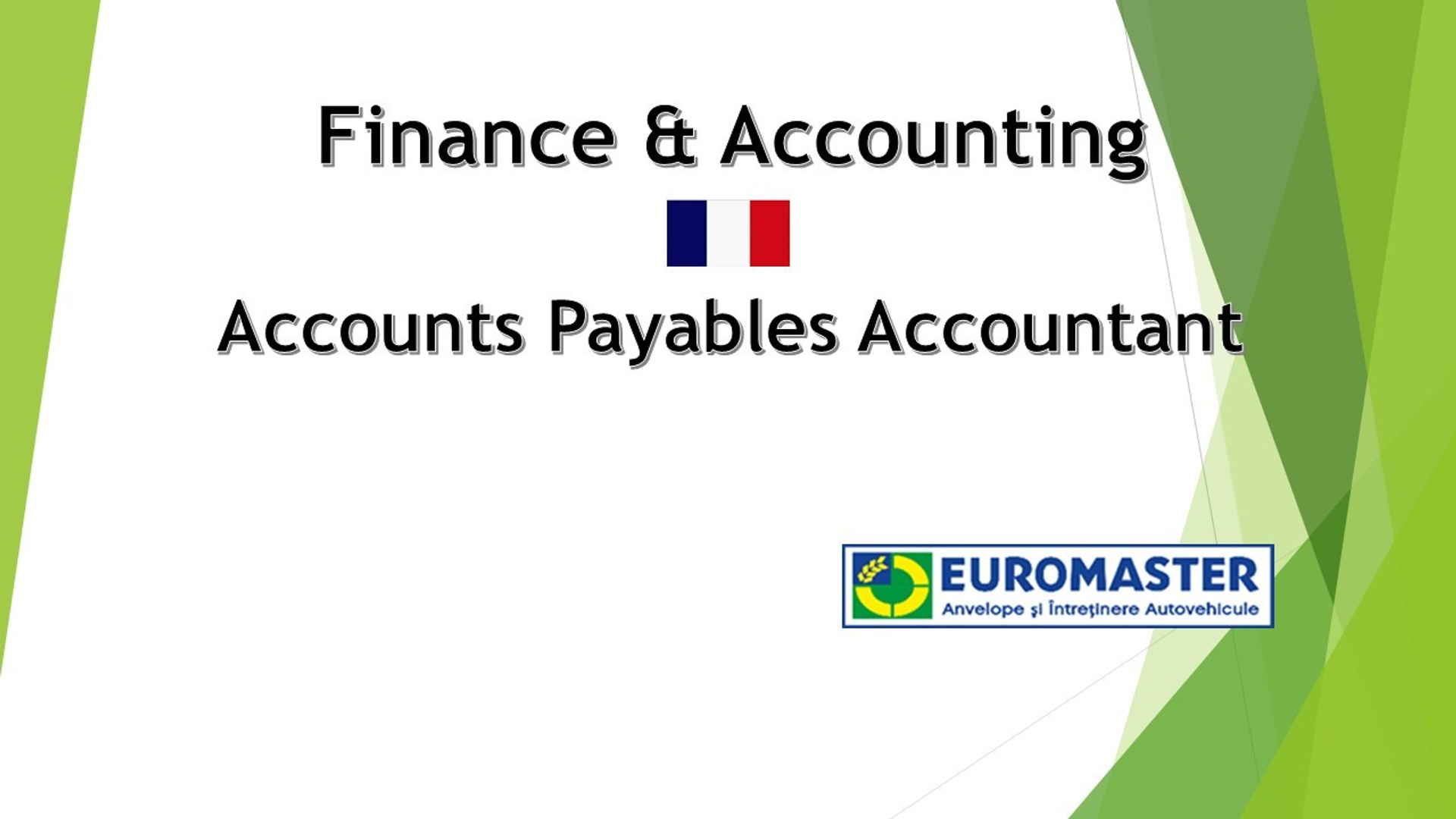 If you like to work in a dynamic team with a high focus on personal development with challenging, varied tasks and responsibility then this may be your future job!

The Accounts Payable team is responsible to maintain and ensure the accuracy of the AP processes, in compliance with applicable accounting procedures.
As part of the team, your mission will be to resolve customer queries and complaints related to Accounts Payable processes as specified by relevant service level; and to coordinate the invoice processing for the French market.
Key responsibilities for the Accounts Payable Accountant for the Finance & Accounting Team are:
· Ensure Vendor Master Data accuracy;
· Receive different types of AP Invoices;
· Process AP Invoices (3rd party & inter-company);
· Process AP Payments and Taxes;
· Perform Period End AP Accounting;
· Resolve other AP Inquiries;
· Process T&E Reimbursement Payment;
· Perform Period-End T&E Accounting;
· Meet the required service levels for Accounts Payable processes/issues / requests;
· Write check and update documentation for the AP processes;
· During new process transfer/tool implementation phase will participate in implementation, testing, cleaning and any other activities requested by the management;
· Ensure business continuity during planned/unplanned absence;
· Identify opportunities to improve the process under their area of responsibility; active participation to process and efficiency improvement projects;
· Active participation in training and workshops;
· Point of contact for any queries concerning Accounts Payable received by email, phone, etc.
Let's meet if you have these skills:
University studies (preferably, Economic studies);
Experience in Finance and Accounting min. 3 years (Credit Management, Cash Management, Customer Support, Accounts Receivable, Collections, Dispute Management);
Fluency in French and English;
MS Office – especially Excel;
Communication and relational skills, initiative and curiosity;
Orientation to details, high level of accuracy and efficiency, autonomy and organization;
Ability to work as part of a team;
Proactive and with initiative.
Joining us in Bucharest Service Center is going to be an amazing career opportunity for you but also a chance to work in a great team.
Enjoy the benefits of working with us:
Learning opportunities that will help you develop your competencies for the future;
Attractive salary and benefits package (performance bonus, meal tickets, canteen deduction, medical subscription, 7 Card, other discounts);
A flexible schedule, with the possibility to work from home.