Detalii loc de munca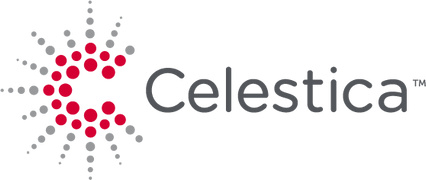 Accounts Payable Associate
Nivelul carierei
Fara experienta, Entry (0-2 ani)
Responsibilities:
Coordinating various AP entries processes according to the tasks assigned by the manager;
Vendor invocies to book into the ERP system as per Celestica processes
Travel expenses check and posting for various sites;
Processing, following up, chasing and any other task related to wither AP invoices according to the needs of the sites supported by the Global Business Services organisation;
Preparing bank payments, analysing bank statements, posting and clearing bank outgoing payments to vendors;
Performing various calculations required by the accounting and finance processes
Document preparation and review to make sure they are compliant to Celestica policies and local Gaaps.
Any activity related to documenting and/or booking any AP related entries in the ERP system
Make sure all the disputes with external vendors are resolved in a timely and proactive manner
Various other activities required by the manager such as:
Working with the auditors for providing any information or documents required during any type of audit on any supported site;
Being involved and responsible for properly archiving the documents according to Celestica's policy and the particular site procedures;
o Preparing any reports, documents or activities required by the manager in relation to the job assigned.
Participate actively into any continuous improvement project assigned to the team and identify improvement opportunities in the own area of activity
Reports results and issues to management including resolution recommendations in a timely manner.
Requirements:
Business/ Economic university graduate (final year or Masters degree students are also eligible);
1 year in a similar position represents an advantage (but it is not compulsory);
Good Computer knowledge at a user level;
Very Good communication skills;
Ability to work in a team, but also the ability to develop a personal assigned project;
Accuracy and detail oriented person;
Very good organisational skills;
Good command of written and spoken English;
Any other foreign language knowledge is an advantage;
Ability to learn fast and and react pro-actively to unpredictable situations or projects.
Knowledge/Skills/Competencies:
Ability to manage multiple tasks while maintaining attention to detail and accuracy and working under tight time deadlines.
Ability to evaluate, prioritize and problem solve a variety of tasks to ensure their timely and accurate completion
Ability to effectively communicate, both verbally and in writing, with a wide variety of internal and external customers
Willingness to take initiative to achieve objectives
Can apply Corporate accounting policies and procedures manual
Generates reports with job-related software.
Understanding of the capabilities of the tools can identify problems and trouble shoot input errors.
Understands inter-relationships between departments