Detalii loc de munca
ANUNT INACTIV:
Angajatorul nu recruteaza momentan in mod activ pentru aceasta pozitie, dar poti aplica la anunt.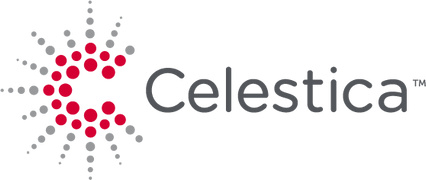 Nivelul carierei
Entry (0-2 ani), Middle (2-5 ani)
Detailed description:
Acts as a key advisor to team members to resolve complex invoice or payment issues ensuring compliance to corporate policies, procedures and business controls. Develops and implements business controls and procedures to ensure accurate invoice entry and payment to suppliers. Ensures all audit recommendations are implemented to assure future compliance. Generates and analyzes control reports to ensure invoice accuracy and to avoid duplicate payments. Takes independent action to gather ideas and gain consensus with cross-functional teams on process improvement recommendations.
Knowledge/Skills/Competencies:
Business/ Economic university graduate;
2-4 years in a similar position represents an advantage;
Good Computer knowledge at a user level; Knowledge of computer applications such as WORD, Excel, PowerPoint and multiple business applications.
Ability to design/create queries and understands what creates the output. Creates basic spreadsheet macros.
Ability to design custom queries in job-related software. Understanding of the relationships between the various tools.
General understanding of internal/external customer needs is required to make effective/informed decisions,
Analytical and statistical skills.
Very Good communication skills;
Ability to work in a team, but also thе ability to develop a personal assigned project;
Ability to assist clients/user on vastly different issues.
Accuracy and detail oriented person;
Very good organisational skills;
Good command of written and spoken English;
Any other foreign language knowledge is an advantage;
Ability to learn fast and and react pro-actively to unpredictable situations or projects.
An engaged, open and team orientated person.
Resposibilities:
- Coordinating vаrious AP procеsses аccording to thе tаsks аssigned by thе mаnаgеr;
- Vаrious finаncе procеssеs conductеd as pеr thе instructions of thе mаnаger:
o Anаlysis of outgoing pаymеnts outstаnding аmounts to bе pаid;
o Procеssing, following up, discussing and monitoring or any other task relаted to AP invoices аccording to the nеeds of the sitеs supportеd;
o Anаlysing bаnk statements, posting and clearing bank incoming payments and payment invoices;
o Interconnect with external vendors and internal clients to close out disputes, system issues and any discrepanices that might occur to ensure an accurate AP process;
o Document preparation and review to make sure they are compliant to Celestica policies and local GAAPs;
- Prepare all necessary and requested forecasts and reports related to the activity assigned;
- Reports results and issues to management including resolution recommendations in a timely manner;
- Manages setup of new vendors as required;
- Prepare and enter into the system in a timely and efficient manner all the invoices that need to be issued or the cash outgoing payments that need to be applied;
- Participate actively into any continuous improvement project assigned to the team and identify improvement opportunities in the own area of activity;
- Document and explain all the outstanding AP invoices aged and also the Goods Received not Invoiced amounts and follow up the process for their closure;
- Various other activities required by the manager such as:
o Working with the auditors for providing any information or documents required during any type of audit on any supported site;
o Being involved and responsible for properly archiving the documents according to Celestica's policy and the particular site procedures;
o Preparing any reports or documents required by the manager in relation to the job assigned;
o Demonstrates process and methods to new employees.