Detalii loc de munca
ANUNT INACTIV:
Angajatorul nu recruteaza momentan in mod activ pentru aceasta pozitie, dar poti aplica la anunt.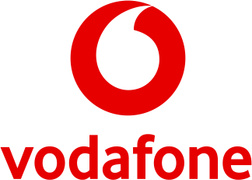 2nd line Specialist, Interactive TV Systems
Nivelul carierei
Entry (0-2 ani), Middle (2-5 ani), Senior (5-10 ani)
Limbi vorbite
Engleză
- Avansat
* toate limbile sunt obligatorii
Your day to day:
Troubleshooting
Troubleshoots and resolves issues in the IPTV / VTV infrastructure of different Operators from the Vodafone Group and escalates to different vendors if necessary.
Solves technical issues reported by the monitoring department (Front Office).
Troubleshoots and resolves complex technical issues.
Performs emergency recovery actions for components in the IPTV / VTV infrastructure.
Captures logs and debug information from IPTV / VTV systems.
Documents temporary and permanent fixes that were deployed.
Develops custom scripts for the automation of certain operational tasks and service monitoring of the Interactive TV Systems.
Troubleshooting issues in Production environments and verifying solutions. Providing top notch support for our customers. Utilizing knowledge and expertise to research and resolve issues in a timely manner in order to ensure customer's satisfaction.
Configuration
Performs emergency configuration actions in order to solve issues raised after the deployment of changes or during incidents impacting the IPTV / VTV infrastructure.
Performs planned maintenance actions according with the procedures and makes sure that unexpected impact on the IPTV / VTV service is avoided during the implementation of the changes and/or after.
Coordinates and is involved during the implementation of high-risk changes.
Involved in network upgrade activities, software upgrades and IPTV / VTV infrastructure parameter changes maintaining the quality of service and avoiding platform dysfunctionalities.
Maintenance
Implements preventive maintenance actions.
Daily monitoring of performance indicators of IPTV / VTV infrastructure.
Coordinates integration / acceptance testing for new network elements in the IPTV / VTV infrastructure.
Notification
Provides notifications according with agreed time intervals and transmits relevant technical information related to incidents to all stakeholders.
Escalates technical issues to next level of support (Vendor, 3rd level support).
Professional Development
Regularly participates in internal and external training sessions in order to improve their technical skills.
Provides ideas and feedback to develop and improve the processes and procedures used in Regional NOC.
Trains the monitoring operators (1st Line) and new employees in TV Operations.
With these skills, you are a great candidate:
Basic knowledge related to IPTV / OTT concepts and equipment.
Basic REST / SOAP API concepts and experience in usage of Postman (or other alternative tools).
Proven ability to capture and analyse system / network traces (. Wireshark, Fiddler, Charles)
Knowledge of CDN technologies.
Full understanding of internet protocols like HTTP, RTP, RTCP, RTSP, RTMP, UDP, ARP, ICMP.
Knowledge related to micro-services based architecture and containerization (Docker, Kubernetes).
Basic / Advanced Windows Server / Unix knowledge.
Streaming / content management knowledge.
Basic IP transport knwoledge (Routing, Swithcing, QoS).
Understanding of network security practices including the use of VPNs, ACLs and firewalls.
Advanced communication skills.
Capability to work in a multi-national environment.
Advanced spoken/written English language knowledge.
2-3 years of experience in IT System Administration / Telecommunication area.
1-2 years of experience in operations and support of Cloud / Microsoft / Linux / Virtualization infrastructures.
Technical studies: Faculty of Electronics, Telecommunications and Information Technology / Faculty of Automation and Computer Science.
Sounds like the perfect job? We've got even more to offer:
In this pandemic period we have 100% work from home for your safety. After this pandemic period we have 2 days work from home per week!
Medical and dental services.
Life insurance.
Dedicated employee phone subscription.
Special discounts for gyms and retailers.
Annual Company Bonus.
Ongoing Education – we continuously invest in you to ensure you have everything needed to excel on the job and enhance your skills.
You get to work with tried and trusted web-technology.
Getting in on the ground floor of and technology changing company.
Flexible Vacation – Take time off when you need it, we trust you!
Sounds interesting? Apply!
#_VOIS