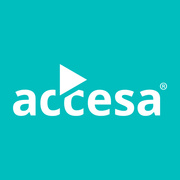 24/7 Technical Support Engineer
Nivelul carierei
Entry (0-2 ani), Middle (2-5 ani)
Our 24/7 Service Team is our way of ensuring that the client systems are getting the right level of attention independent of the day or hour. This is the first line of defense, which ensures that any alert is addressed in the best and fastest way and that the critical incident management process starts whenever it's necessary. We are looking for a Technical Support Engineer that can take care of our clients' infrastructure by proactively checking the availability and performance of servers and services.
About the team
As a 24/7 Technical Support Engineer, you will have the opportunity to be part of a leading team of support specialists, working on different projects and platforms to prevent any negative impact on the business.
Your team
Our 24/7 team has formed in, as a 24/5 support project, starting out with just 5 members. Today we offer 24/7 support services for 7 clients and enjoy the support and company of 21 team members.
Your role
Working in shifts;
Perform daily health checks;
Troubleshooting and Log analysis;
Incident Management;
Performredefinedctions required to resolve incidents
Responding in a timely manner to service issues and requests;
Ability to analyze and understand technical systems;
You will get the chance to work with JBoss, Oracle, and Linux.
Match your skills
Very good written and verbal communication skills and high attention to details;
Capable of recognizing problems and gathering information to solve them;
Strong analytical approach and reasoning skills needed to solve complex issues;
Able to work with moderate supervision;
Involvement and teamwork are of great value;
Strong English language skills.
willing to develop
Create, refine and maintain support documentation;
Build good relationships with stakeholders and the day-to-day operations team.
At Accesa you can
Join self-managed communities of IT experts that co-design their own learning programs.
Be part of a cell-based organization where we favor agility over rigid processes and freedom over control.
Enjoy a holistic benefits program which empowers your:
Work-Life Balance: home office, flexible schedule, parenting workshops, vacation package
Physical Well-being: in-house fitness instructor, themed workshops, nutrition counseling, private medical insurance
Social Well-being: hobby clubs to support your passions, improve workshops, team building activities, social events
Emotional Well-being: in-house certified coach, focus and mindfulness apps, emotional intelligence (EQ) workshops, CPI personality assessments