De'Longhi is an Italian company operating with a unique combination of entrepreneurial energy and exquisite style. World's leading producer operating in comfort living field (small kitchen and comfort appliances).
Founded as a small industrial parts-making workshop in, the company incorporated in 1950. Historically a major producer of portable heaters and air conditioners, the company has expanded to include nearly every category of small domestic appliances in coffee, food preparation and cooking industry, as well as household cleaning and ironing segments.
In 2001 De'Longhi's acquired the British appliance maker Kenwood which expanded its reach in the food preparation and secured its position as the leader in the kitchen machine category. De'Longhi continued its expansion and in 2013 bought the rights to Braun household products from Procter & Gamble. In all, De'Longhi operates 5 production facilities and 33 international subsidiaries supporting sales to 75 countries worldwide, remaining committed to creating innovations that bring convenience and style into every customers'​ home making the everyday better.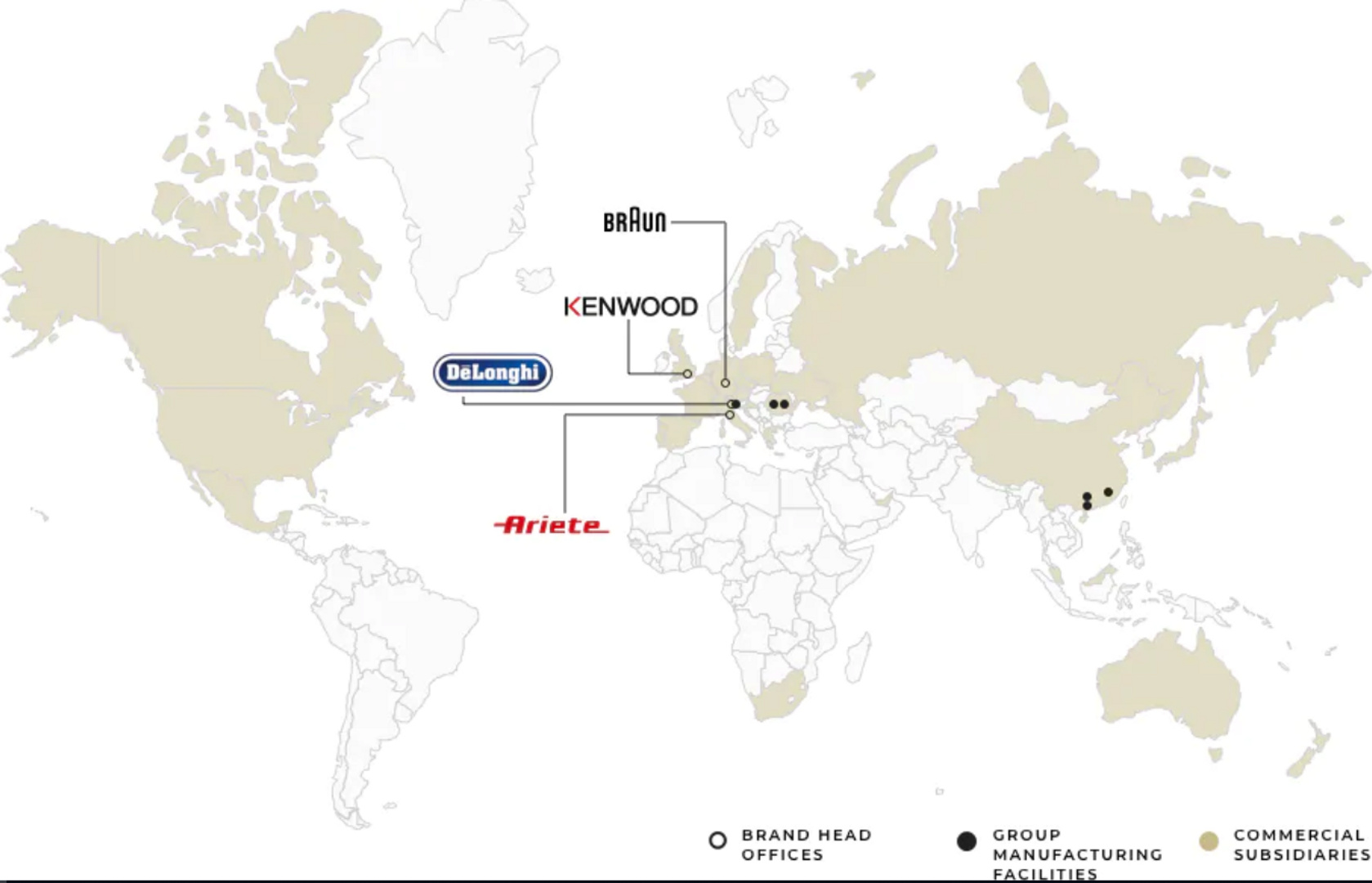 We are born "to do" and we are focused on innovating and making high quality home appliances through committed people who are passionate about driving the continuous success of our brand.
We are imaginative and enthusiastic. We demonstrate strength of character, practicality and resourcefulness and we are proud to put our name on products in people's homes: "Every De'Longhi experience comes with something special".