We are Baker Hughes, an energy technology company
JOIN OUR TALENT COMMUNITY
Do you want to help transform the future of energy?

With operations in over 120 countries, we are developing and deploying industry-leading technologies and services to take energy forward.
For more than a century, our inventions have revolutionized energy. Today, we are bringing our expertise to make oil and gas safer, cleaner, and more efficient.

As the only fullstream company, we use our global scale, diverse portfolio, and technology expertise to spark innovation, unlock value, and create opportunities for our customers.
From the depths of the sea to the cloud – we have a unique mix of service and equipment solutions to provide the essential energy for today, and to capture the opportunities of tomorrow.

We are committed to achieving net-zero carbon emissions by 2050 by transforming how we work and what we make. As a leading partner to the energy industry, we are also investing and deploying new energy solutions to reduce the footprint of our customers' operations around the world.

We are an energy technology company like no other…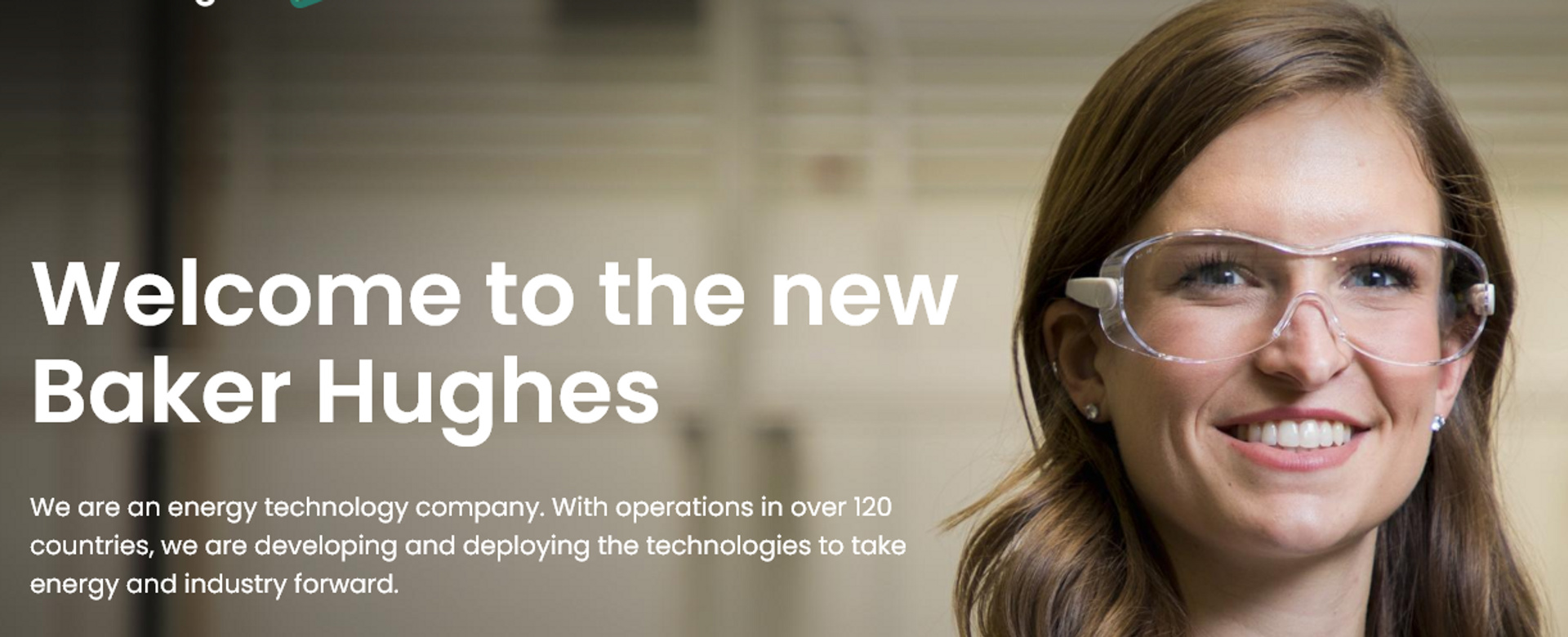 At Baker Hughes, you matter. We harness the passion and experience of our people to take on the hardest challenges.

We pursue our goals boldly, and bring the best ideas to fruition rapidly. We embrace the concept of continual improvement and relentlessly look for better ways to do things, leveraging emerging technologies such as advanced manufacturing, virtual reality and digital twins to revolutionize our industry.

We care about the communities we operate in, and the future generations to come. You can count on our company to act with integrity always.

Our people are the trusted experts, relied on to solve customer challenges big and small. We invest in the health and well-being of our workforce, train and reward talent, and develop leaders at all levels to bring out the best in each other.

We believe in creating an environment of diversity and inclusion, without bias. We know we are better when all of our people are developed, engaged, and able to bring their whole authentic selves to work. We learn from those who have different perspectives and foster an agile and flexible approach to working to expand our expertise and horizons.

We're makers, inventors, and leaders who aren't afraid of the tough challenges. We believe pushing boundaries will help to lead the way for a new energy future.

​​​​​​​Join us and unlock the power of engineering, science, and data to redefine what's possible.