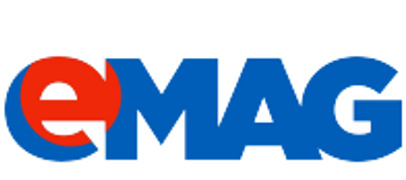 Tech Recruiter
Doświadczenie
Specjalista (2-5 lat), Starszy specjalista (5-10 lat)
We're looking for an energetic and motivated Technology Recruiter!
We provide all of the tools and resources for you to pave your career as you see fit. There is unlimited access to Hiring Managers, Hiring Team Members, Recruiting Team Members, as well as all other business units (Fashion Days, Platforms, Technology, and Infrastructure) to help foster great relationships with your candidates and our Hiring Teams.
Our goal is to empower you to be as successful as possible while providing a great candidate experience at all times.
In this role you will drive critical efforts to deliver against aggressive headcount goals, partnering with various peer groups and hiring managers to effectively leverage process, programs, strategic recruitment and technology to drive improvement and efficiency.
Responsibilities
Be in charge of the recruitment process for various rolesn the Information Technology industry (PHP Developers, QA Engineers, Infrastructure roles, Business Analysts, Product Owners, Project Managers, Business Intelligence roles etc;
Use a variety of online recruitment tools and applicant tracking systems (Taleo experience is a plus, but not mandatory);
Hiring Manager, Candidate, Team Engagement: In this role you are accountable for engagement with key stakeholders ensuring expectations are properly set, managed and priorities are clear.;
Establish credibility to earn trust and the right to influence;
Lead regular meetings with hiring managers and other stakeholders to set expectations, communicate pipeline activity, action plans, progress, and potential obstacles;
Drive talent ambassador engagement by developing creative strategies to encourage employee referrals and ensuring follow-up is done in a timely manner;
Regular follow up with the Technology Recruitment Manager, Business Partners, Hiring managers and candidates to ensure timeliness of recruitment process;
Engage in weekly meetings with Hiring Teams and Recruiting Team to identify trends within the market, strategize on outreach approaches, brainstorm innovative search methods and search strings;
Develop strong relationships and partner with Business Partners and Hiring Managers;
Actively participate in developing best practices amonghe Hiring Team and Recruiting Team (New ideas and approaches more than welcomed!.
We expect you to
Take positive steps to support and promote the recruitment, retention and development programs;
Have a decisive ability to shift priorities and function effectively in a dynamic fast-paced work culture);
Have a clear understanding of the recruitment life-cycle processes;
Have a strong work ethic;
Cultivate and leverage productive collaborative relationships to deliver results; Influences others without using formal authority; speak candidly about tough issues in order to find effective outcomes and structure interactions to effectively pursue agreed-upon goals;
Thinkndependently and come up with novel ideas, solutions, and programs that add value;
Be willing to take risks and have a high tolerance for ambiguity;
Hold yourself accountable for contribution goals not being thwarted by challenges and setbacks.
Be comfortable with using data and be part of a data-driven culture.
Benefits
At eMAG, we are constantly moving forward and we love what we do. If you are passionate about your job, whether it's offering consultancy to a customer or writing a code line, and you aim high, then you belong with us, the No. 1 IT company to work for in Romania (according to a Biz Magazine study inWe provide you with the best development programs to improve both your soft and job-specific skills, but it is you who decides what you want to learn and where you want to go. The possibilities are endless. We know benefits are important, that's why we provide you with a full range of them. And because we like to share, at the beginning of your journey in eMAG we offer you a free course of e-commerce, just to put you up to speed.