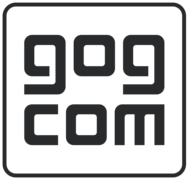 Software Engineer (PHP)
Doświadczenie
Specjalista (2-5 lat), Starszy specjalista (5-10 lat)
Rekrutuję kandydatów chętnych do przeprowadzki
Tak
Wynagrodzenie brutto / miesięcznie
1800 - 2800 €
The sister company of CD PROJEKT RED (responsible for the worldwide success of The Witcher, the video game series adapted from Andrzej Sapkowski's books), is a digital distribution platform, which offers customers the greatest selection of Windows, Mac and Linux games, both classics and day-one titles, DRM-free, with lots of extra goodies and amazing customer support. Our work environment is relaxed, and the company philosophy often goes against the typical corporate flow. Working in an international team of over 200 passionate video game industry professionals, you will not only have the opportunity to expand your skills to their limits but also have fun while doing so. We love what we do and we do it for a reason.
seeks talented PHP Developers to join one of our three teams:
GWENT, responsible for backend systems and online features powering GWENT: The Witcher Card Game.
GOG Galaxy, developing server side software that powers many GOG Galaxy functionalities, including: a centralized account system, matchmaking for multiplayer, backend for achievements and leaderboards, as well as game installs and updates.
WEB, which develops and maintains most of the web-front features available on the platform.



Responsibilities:
Developing and maintaining highly available, scalable web services for millions of gamers around the world.
Working on new projects, from conception to deployment in the production environment.
Writing well designed, testable, efficient code by using best software development practices.
Sharing your knowledge with other team members and supporting them in solving complex challenges.
Staying abreast of best trends by researching new tools, as well as enhancing and further developing existing solutions.



Job Requirements:
3+ years' experience in web development.
Mastery in PHP7.
Expertise in handling MySQL databases and query/table optimisations.
Strong understanding of best security practices.
Experience in source control systems and deployment processes (git, git-flow, CI).
Ability to easily communicate in English.
An overwhelming desire to code the best web services on the Internet.



Pluses:
Familiarity with Symfony in a production environment.
Hands-on experience with microservice architecture, projects scalability and performance tuning of web applications.
Knowledge of at least some of the buzzwords: Rest, OAuth2, RabbitMQ or Docker.
Experience with caching (Varnish, Memcache, Redis).
Experience with work in an agile environment.
Understanding of source control systems and deployment processes.
Passion for gaming, game services, and online communities.



What we offer:
A unique opportunity to enter a booming industry and to influence the future of digital distribution.
A gamer's paradise where you will be surrounded by games - living & breathing them!
A great, laid-back work atmosphere in our office based in Warsaw, Poland.
The chance to work in an international environment with exceptional experts.
A Profit Sharing Program after 6 months of work, where employees share 10 % of 's net profit (paid out once a year).
Access to a health care and sport activities package.
A relocation package for foreigners as well as assistance from our HR throughout the whole process.
Polish lessons should you need them.
Frequent social activities, free fruits, an in-house canteen, and other goodies are a standard.
An in-house gym, opeavailable exclusively for CD PROJEKT RED & employees.
Free access to CD PROJEKT RED & games.



If you think you've got what it takes, please submit your CV (in English) and code samples below.
Please be informed that we reserve the right to contact only selected applicants. The hired individual will need to work in-house, in our office based in Warsaw, Poland.

Information on processing of your personal data
Your personal data controller is GOG sp. z . with its registered seat in Warsaw, Poland, ul. JagiellońskaWarszawa. Your personal data will be processed in particular to invite you to our recruitment process and to conduct the process, which includes negotiating conditions of employment. Your personal data will also be processed to send you a newsletter about new job postings at GOG. We respect your privacy rights . the right to access, rectify and delete your data, limit its processing, transfer it, a right not to be a subject to automated decision-making, including profiling, and to object to the processing of your personal data (you will find more details about the processing of your personal data in this privacy notice:

Please include the following statement in your application: 'I hereby consent to the processing of personal data in my application by GOG sp. z . with its registered seat in Warsaw for the ongoing recruitment process.'