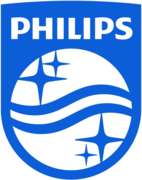 Quality & Regulatory Officer
Rekrutuję kandydatów chętnych do przeprowadzki
Tak
Job Description
In this role you have the opportunity to
Be a part of Quality and Regulatory Team supporting and executing product certifications/ notification with Competent Authorities, communicates with Business, marketing and innovation sites on product introduction plan in CEE.
You are responsible for
Ensuring compliance with the local country regulations and Philips standards & policies.
Planning, generating, and coordinating regulatory submissions for product/solution licensing for countries and products of responsibility
Reviewing of product regulatory documentation ensures these meet Market regulatory requirements
Maintaining existing regulatory filings/ licenses and ensures necessary updates in timely manner
Reporting and resolving quality events
Implementing and maintaining Quality Management System
Improving Quality and Regulatory Awareness as determined within the organization.
Supporting implementation of Quality Management System within the organization as applicable
Supporting Customer feedback, handling Complaints as necessary
Reviewing and approving product/solution-related marketing communications
You are part of
A team of the passionate professionals who work on building proper awareness of the importance of quality and regulatory areas in the business.
To succeed in this role, you should have the following skills and experience
Minimum 4-5 years of professional experience in Q&R field
Knowledge of Quality Management System and ISISO, GMP or relevant
Experience of Medical Device Regulatory Requirements – Product Registration & Reporting.
Experience as Auditor would be and asset
Previous work experience in Medical Device or Pharmaceutical Industry, preferably in environment of larger, multinational organization
Awareness of Consumer and Cosmetic products is an advantage
MA in related area
Excellent communication skills with team work spirit
Fluent in English, verbal and written
In return, we offer you
A path towards your most rewarding career. Philips is growing its Q&R capability enterprise-wide. Succeeding in this market-based role in a complex environment will open many doors for your long term career, in other areas in Philips or otherwise. We also believe that we are at our best as a company when you are at yours as a person. Thus, we offer competitive health benefits, a flexible work schedule and access to local well-being focused activities. This is fixed term contract till the end of 2020.
Why should you join Philips?
Working at Philips is more than a job. It's a calling to create a healthier society through meaningful work, focused on improving 3 billion lives a year by delivering innovative solutions across the health continuum. Our people experience a variety of unexpected moments when their lives and careers come together in meaningful ways.
To find out more about what it's like working for Philips at a personal level, visit the Working at Philips page on our career website, where you can read stories from our employee blog. Once there, you can also learn about our recruitment process, or find answers to some of the frequently asked questions.