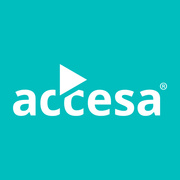 Project manager
Doświadczenie
Starszy specjalista (5-10 lat)
Języki obce
angielski - zaawansowany
We are looking for a Project Manager who can manage projects from bidding phase to performing faze, also help colleagues develop inside the context of a project.
At the moment, our office in Oradea gets expanded, new projects are starting and the team is consolidating.
As a Project Manager at of our office you`ll have the opportunity to collaborate with clients from different industries and cultures. Also you`ll help the team develop and develop yourself in office management.
Your role:
Lead the planning and implementation of project
Provide direction and support to project team
Plan and schedule project timelines
Assemble and coordinate project staff
Manage project resource allocation
Manage project budget
Align with clients' needs and vision
Plan and schedule project timelines
Constantly monitor and report on progress of the project to all stakeholders
Present reports defining project progress, problems and solutions
Ensure team maturity / team growth
Match your skills:
Excellent communication skills in English and Romanian
Experience in project delivery and people management
Self organising, self motivating, positive attitude
Good technical skills
Strategic thinking
Ability to work under pressure and time management
Fluent in English
Nice to have: German language skills
Reasons to join Accesa:
Long-Term Development
Your growth is encouraged and sustained, to have a lifelong impact on your career.
Technical workshops, trainings, certifications
Performance bonuses may be granted for projects and specialized trainings
English and German in-house classes
Dedicated time for study and research
Internal library and e-learning platforms access
Innovation & Challenges
We ensure an environment where you are free to be creative and innovative, where you are encouraged and guided to achieve your professional goals.
Leadership, project management and consultancy learning programs
Hackathons and ideas incubator
Cell-based organisation & agile work environment
Equilibrium – Wellbeing Program
Building a career and enjoying a thriving personal time can be challenging. That's why we are committed to empowering you with the necessary tools, resources and strategies, you need to drive your lifestyle choices to a happy and a healthy path.
Work-Life Balance: flexible schedule, home office, vacation package – extra day each year
Physical Wellbeing: fitness instructor, sports & swimming classes, nutrition counseling, private medical insurance
Social Wellbeing: hobby clubs to support your passions, team building activities, weekly and annual social events, GoPro communication trainings, acts of kindness
Emotional Wellbeing: In-house coach (psychologist), focus and mindfulness apps, soft skills workshops, CPI personality assessments