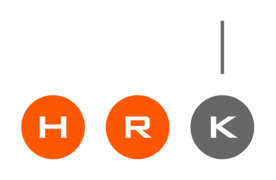 Client Advisor with Hungarian language
Języki obce
angielski - zaawansowany, węgierski - zaawansowany, polski - zaawansowany
Main responsibilities:
Dealing with support requests and queries from customers and Roche staff (engineers, sales representatives) via phone or e-mail.
Ensuring technical support/ configuration/ installation/ troubleshooting for analytical instruments or systems which are supplied by Roche using phone and remote connection.
Taking over technical activities on customer sites, supporting field service, application specialists and sales representatives.
Designing and conducting training courses for customers and Roche employees.
Being responsible for information and knowledge transfer, support for product updates and new launches as well as quality monitoring.
Taking care of proper documentation of all activities in the CRM (Customer Relationship Management) system.
Cooperating with colleagues from the international team and taking responsibility in the implementation of individual projects and goals.
This role requires:
Native/perfect Hungarian language skills (obligatory), Polish, Czech, Slovak, Lithuanian or Russian language is a plus.
Good English communication skills - necessary for training courses abroad/ documentation/ team cooperation (B1 Common European Framework of reference).
Higher professional education or university degree, preferred in biomedical/ electronics or related field (precision mechanics, etc.).
Several years of job or education experience in the medical, technical environment by working in customer service incl. training, in sales/marketing or in a laboratory would be an advantage.
Problem solving skills / methodological search for errors.
Being focused on providing excellent service to our customers, demonstrating strong listening and communication skills by phone when engaging with people, and being comfortable as part of a team.
Team spirit, intercultural cooperation.
Knowledge in usage of business software (. MS Office), knowledge in usage of documentation tools (CRM).
Willingness to permanently learn and ability to work under pressure.
Very good organization skills, with a desire to complete tasks ensuring you always deliver on your promises.
A self-starter who takes pride in his achievements but equally can overcome set-backs quickly looking for the positive in every situation.
Driving license B.