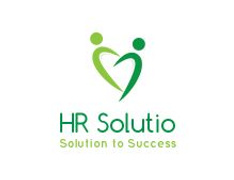 Business Developer
Doświadczenie
Specjalista (2-5 lat), Starszy specjalista (5-10 lat)
Our Client, a major player within Training industry, extends its business and working team, opening a fresh new position: Business Developer.

Key role: Builds market position by tracing, developing, defining, negotiating and closing business deals. Business Developer's main area of focus will be to generate new leads with the aim of creating more sales.

Job Description:
• Screens potential business opportunities by analysing market strategies;
• Identifies trendsetter ideas by researching education and training field, publications and broadcasts;
• Contacts potential partners/ clients, schedules appointments, prepares and delivers presentations to the client, researches potential client's business and needs. Working in Business Development implies being involved in pitching and presenting (this will require meticulous planning and proposal writing) at boardroom level;
• Works on sales follow-up activities;
• Maintains customer relationships and ensures client loyalty through excellent customer service as well as meets all client's needs and requirements;
• Updates job knowledge by participating at education- related events, by reading professional publications, by networking efficiently;
• Enhances organization reputation by promoting company image and accomplishments.

Key skills and qualifications:
• University degree;
• Mandatory: + 3 years track record of business-to-business sales at a corporate level;
• Strong research and strategic analysis skills;
• Well-developed social skills and excellent communication skills, both verbal and written;
• Cold calling abilities;
• Key abilities and personality traits: client orientation, stateliness, charisma, empathy and consideration, diplomacy, perseverance, ambition, persuasion, networking skills;
• Comfortable with reports, clients' database, activity planner, time management, setting priorities, and stress management;
• Must be able to operate Microsoft Office (Word, Excel, Power Point) and associated programs;
• Fluency in English;
• Clean driving licence.