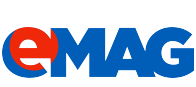 Business Analyst SAP - BMM (Back Money Management)
Doświadczenie
Specjalista (2-5 lat)
Responsibilities
Works closely with Product Owner, Business users, development teams for achieving analysis to define specifications for building effective systems, capable to meet user requirements.
Gather business requirements and translate them into written specifications.
Business Analyst conducts research, analyses and evaluates information technology system requirements, procedures or problems, develops and implements proposals, recommendations and plans to improve current or future information systems.
Manages BMM-SAP improvement projects or contributes to those run by other teams that manage the process of documenting business requirements using the expertise of other parties participating in projects or teams from operations.
Collaborate with other teams to deliver content relevant process documentation, training materials and official communication of the business.
Ensures that financial transactions are sustained properly and adequately recorded.
Support BMM & SAP R3 tools and processes of Commercial Finance, Financial Accounting and Controlling departments.
Complete the tasks/ projects according to deadlines provided/ imposed by the implementation of BMM-SAP R3 Business plans.
Contribute in process improvements- instead of waiting to be assigned with tasks for improvement, initiate business improvements that will bring effectiveness and efficiency of the overall BMM process.
Requirements
Self-motivated, proactive.
Have a constructive approach to problems, by proving a can do attitude.
Applies advanced subject matter knowledge to complex business issues.
Frequently contributes to the development of new ideas and methods.
Works on complex problems/ projects where analysis of situations, systems flows or data requires an in-depth evaluation of multiple factors.
Provides expertise to Products Owner and may participate in cross functional initiatives.
Financial processes including hands-on experience and with focus on Commercial/Controlling areas.
Team worker, independent, trustworthy.
Driven by excellence, business and common sense, pretty well organized and with excellent communication skills.
Detailed understanding of financial end-to-end processes.
Experience on delivering on time, on budget.
Experience of working within structured and agile project environments.
University degree in economics (. accounting, financial, etc.) or equivalent professional experience
2+ years of working experience in a business analysis of financial processes.
Candidates must have hands on experience with gathering business requirements documenting the reporting and analysis specifications.
Ability to translate business problems into quantitative analyses and produce useful insights.
Excellent communication skills in spoken and written English with experience in presenting results in both written and verbal form.
Provide regular status and progress reports for management.