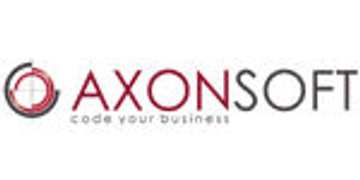 Jelentkezés a munkáltatóhoz
Válaszd ki a részleget ahol dolgozni szeretnél
Since 1998 when AXON Soft was founded, our goal was to build a dynamic organization equipped with open systems, know-how partnerships, products and experience, in order to make our customers successful. Our mission is to provide software solutions that are best serving the customers' needs. We help our customers with technology, strategy and innovation. We offer strong IT tools built up with the latest achievements in technology that, together with our unique, collaborative approach, will bring improved efficiency and effectiveness to the business.
Our basic occupation is software development, and because we make it in a professional manner, users on five continents are satisfied with 'tools' that we created for them.
We continue to develop reliable software and we want to increase our team.
For more informations, please visit our website at