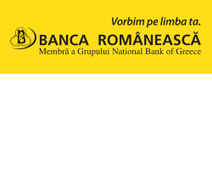 WINTEL SYSTEMS ADMINISTRATOR
Karrier szint
Középfok (2-5 év)
Wintel Systems Administrator
Position Responsibilities:
Ensures day-to-day Windows, Microsoft Exchange servers, VMWare infrastructure and related applications administration, troubleshooting and support.
Support IT strategy by supporting new and existing services
Participate in the implementation of new services
Provides phone, email, and hands-on technical second level support to Windows users.
Configures, installs, and supports the hardware and software infrastructure of Intel based servers.
Ensures systems' backup, recovery and disaster recovery configurations.
Responsible for the anti-virus software update and management.
Manage all equipments over current infrastructure.
Continuously evaluates the hardware, software and physical security risks of critical IT infrastructure.
Participates in the development and implementation of long-term network, application and systems plans.
Detects, prioritizes, and responds appropriately to performance and availability issues regarding computer systems.
Develop and maintain documentation related to servers and networks.
Key Requirements
5+ years experience in managing and maintaining a complex infrastructure of Windows Server, Active directory, VMWare, GPO management, Exchange servers, DNS, WSUS, SCOM, SCCM, Terminal Server, Distributing Software, Antivirus and Security Software.
Proven proficiency with Windows Server and 10 Workstation and other Microsoft applications; (Active Directory, DNS, File & Print Server)
Network Knowledge.
Microsoft Certified Systems Engineer or Enterprise Administrator on Windows Server or equivalent certification
Excellent troubleshooting, analytical and problem solving skills.
Strong planning and organizational skills.
Ideal candidates should have relevant Microsoft certifications.
Work Attitude/Aptitudes:
Degree in computer science or equivalent
Able to occasionally perform system maintenance and upgrades before/after office hours and on weekends.
Time management: able to work independently and balance daily operations with projects
Proactive and also a very good problem-solver
Flexible and able to work in high stress situations
Customer service orientated
Communicative and diplomatic
Additional skills
Experience of working in a multi-site environment.
Excellent command of English language
Prior experience in a 24/7, technology dependent production environment.
Banking field experience a plus