Állás részletei
INACTIVE AD:
The employer is not currently actively recruiting for this position, but you can apply for the ad.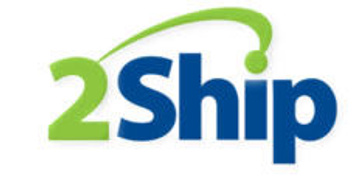 Web Developer (PHP, Javascript, CSS)
Karrier szint
Szenior (5-10 év)
Foglalkoztatási típus
Teljes munkaidő
Ez a munka távolról is végezhető
Nyelvismeret
Angol
- Középszint
* minden nyelv kötelező
2Ship is a powerful and highly customizable web based application to consolidate all shipping needs. It creates a bridge between end-users and carriers to create a single shipping platform designed for cost control, efficiency and logistics insight.
Your role involves:
-Participate in design of software to meet business requirements in a highly participatory process
-Play a key role on data integration and middle tier teams delivering code supporting middle tier business logic and data access layers
-Implement code modules supporting applications as necessary to meet requirements / design
-Provide documentation as required
-Participate in code reviews, planning sessions and daily status stand-ups
-Successful delivery of complex systems on tight deadlines
Cerinte
- at least 3 years of PHP programming experience
- at least 3 year of Javascript, CSS, HTML experience
- n-tier/distributed application development using web services
- MySQL
- Experience with MVC, SOAP and REST
- Experience with shopping carts, online e-commerce platform development
- Experience with rule-based software implementation
- Experience with creating business logic and service-oriented architecture
- Candidates should be self-sufficient, strong communicators, and react quickly to changes in requirements.
- Candidates should have proven experience with development of complex distributed systems leveraging web services.
Additional Skills
- Reporting / business intelligence tools
- Techniques including performance tuning
- Good English skills
Oferta (bonusuri, beneficii)
-Work with a highly diverse team and in a goal oriented environment, proactively taking responsibility to get the job done (no such thing as "not my job").
- Compensation is commensurate with experience.
- Bonuses based on companys' performance
- Flexible working hours