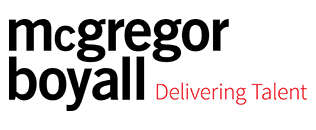 UX/UI Specialist - Belgium (contract)
Munkatapasztalat
Szenior (5-10 év)
A munkavégzés helyszíne(i)
Távmunkára hajlandó jelölteket toborzok
Igen
A government agency based in Brussels, Belgium is currently looking for a number of UX/UI specialists on a You will be working on a multi year digital programme that will involve you delivering online projects related with the organisations annual work programme.
Therefore it is essential that all applicants have UX/UI experience and can be based in Brussels 5 days per
Day to to day you will be involved i
Designs internal and external web pages, including layout, user interface graphics, navigation, and graphics for new product release and new web-hosted product offering.
Works closely with Web Developer on coding to integrate text, graphics, sound, and/or video and then the Web Administrator to implement pages or applications into production.
Assures web server and site technical performance.
Performs development and maintenance programming for web pages and web applications and performs web usability testing.
Develops, assesses and communicates website usage and security policies and standards.
May perform limited amount of Web programming and coding.
If you have the following skills/experience and are interested in this position please apply -
Essential
Good knowledge of user interface ergonomics;

Knowledge of design and graphical tools, UX design best practices;

Good knowledge of application development environments
Ability to be based in Brussels, Belgium full-time.
Desirable
Knowledge of Maven, Vaadin, Angular, RESTfull Web APIs, JBOSS Drools (Business ruleSpring, Spring Boot, Hibernate