Állás részletei
INACTIVE AD:
The employer is not currently actively recruiting for this position, but you can apply for the ad.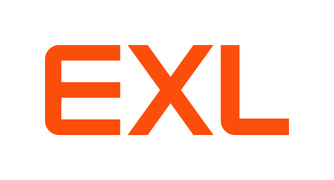 Temp QA Analyst with Italian (3 Months)
Karrier szint
Kezdő (0-2 év), Középfok (2-5 év)
Foglalkoztatási típus
Teljes munkaidő
Nyelvismeret
Olasz
- Haladó
, Angol
- Középszint
* minden nyelv kötelező
Az állás betöltéséhez relokáció szükséges
Igen
Ideal candidate
What are we looking for?

Excellent command of spoken and written Italian; good command of English is also required;
Good computer navigation skills with knowledge of Microsoft Office;
Knowledge about the Insurance Domain would be an added advantage;
Experience in quality control is a must;
Very good business writing skills;
Strong written and oral communication skills;
Active listening skills;
Team work / Managing Self / Adaptability.
Job description
Quality Compliance Analyst

The QCA is responsible for quality checking policy details entered in Excel spreadsheet, reporting, giving feedback to the agent. Also responsible with internal and client project status reporting and presentation.

Essential Functions

Conduct Transaction Monitoring as per project guidelines
Provide feedback to associates based on monitoring results
Initiate corrections as and when required
Prepare transaction monitoring reports and ensure timely and accurate reporting
Conduct ongoing analysis of quality performance and recommend actions for improvement at associate / process level
Update reports with performance data to ensure timely and accurate reporting of outputs to client/internal project team
Work closely with Project Manager to conduct team meetings
Perform transaction processing as per defined policies and procedures
Ensuring seamless/ efficient execution and delivery
Managing and developing customer relationship

Primary Internal Interactions - with trainers, Operations department, internal project team

Primary External Interactions - client, for the project update reports

Reports To : Project Manager

Process Specific Skills:

Understanding of Quality Practices
Quality Scores
Minimum process specific skills defined for the associates in the process.
Ensuring seamless/ efficient execution and delivery
Insurance experience desired but not mandatory;