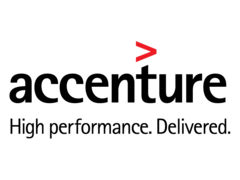 Technical Support-Italian-JOINING BONUS: 1500 EURO
Munkatapasztalat
Középfok (2-5 év), Kezdő (0-2 év)
Nyelvismeret
angol, olasz
* minden nyelv kötelező
Ideal Candidate
• Fluency in Italian and English, both written & spoken;
• Proficient in relevant computer applications (internet Explorer, Outlook usage, Microsoft Office);
• Verbal and written communication skills;
• Active listening skills;
• Detail-oriented and analytical thinking;
• Positive 'can-do' approach;
• Problem solving and analysis skills;
• Customer service orientation.
Job Description:
Shifts:
Shift 1 - 06:00 - 15:00
Shift 2 - 14:00 - 23:00

Technical Support agents assist end users in day by day operations with specific applications;
Receive and assess claims according to defined procedures;
Receive and log all e-mails/web/phone calls and ensure proper documentation;
Research of required information using available resources, user guides and match complaints with known errors and issues;
Support in using application functionalities, identification of possible workaround;
Identify and escalate priority issues;
Helps agents in routing complaints to appropriate second level group;
Attend to information requests from customers and track the status of consignments on the system;
Handle operational queries with a sense of urgency and deliver an accurate final job;
Support the organization to achieve full compliance with corporate sustainability standards and focused on quality;
Take steps to improve performance based on coaching.

Our offer
- Competitive salary and performance bonuses
- Attractive benefits package including: coverage of public transportation, private medical services, private pension account, life insurance private account, gym subscription or medical services for a member of the family, meal vouchers for each working day, online, interactive library subscription
- Opportunity to practice your language skills with native speakers
- Access to a global network of knowledge and resources
- Extensive training through a variety of methods – online, classroom, etc.
- Opportunities to develop your skills and gain valuable practical experience in your field of expertise, and to develop skills in other industries
- An experienced Career Counselor to guide you and check on your progress
- Interesting and challenging work for the world's leading companies – our clients
- Professional growth opportunities that recognize individual contributions and performance
- A flexible approach that allows an appropriate work/life balance, where fun outings, sports activities and volunteering initiatives are part of our regular day-to-day life.

Choose Accenture and make delivering innovative work part of your extraordinary career!
Online interjú
Please rate your Italian skills (rate the level from 0 to 3: 0= N/A; 1= Basic; 2= Conversational; 3= Fluent)
Please rate your English skills (rate the level from 0 to 3: 0= N/A; 1= Basic; 2= Conversational; 3= Fluent)
Are you comfortable working on 2 Shifts Schedule (Shift 1 - 06:00 - 15:00; Shift 2 - 14:00 - 23:00)?
What are your salary expectations for this position? (RON/net)