Állás részletei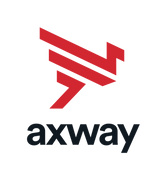 Technical Support Engineer with French (Level 2/3)
Bár az álláhirdetés inaktív, önéletrajzodat elküldheted a munkaadónak
Karrier szint
Középfok (2-5 év), Szenior (5-10 év)
Foglalkoztatási típus
Teljes munkaidő
Nyelvismeret
Francia
- Haladó
, Angol
- Haladó
* minden nyelv kötelező
Responsibilities:
• Work with little or no supervision to provide advanced complex troubleshooting assistance, problem replication / duplication, and diagnostic support
• Provide advanced technical support for both the application and environment including operating system and network
• Lead customers through issue resolution including customer meetings, status reports and updates
• Respond to phone, email, and web ticket customer issues within target service level agreements (SLA).
• Act as a gateway between the customer and the next level of support; ensuring issues have met minimal requirements for escalation
• Maintain knowledge base of Axway products and technology
• Document all customer interactions and activities in CRM
• Possibility to perform after-hours cell phone support on a rotating basis (on-call service)
Minimum Qualifications:
• Bachelor's degree in a technical field (computer science, math, engineering or related subject matter)
• Good verbal and written communication skills in French and English
• Excellent customer service skills and passionate about helping customers resolve their issue
• Logical thinking and effective problem-solving skills
• Knowledge working with virtual machines, SQL and hands-on experience troubleshooting Windows/Unix environments and Web Applications.

Preferred Qualifications:
• Previous experience in providing technical support involving extensive troubleshooting and debugging
• Skilled at understanding and simplifying complex problems and proposing straight-forward solutions
• Experience with scripting (batch, shell, Python..)
Career Development
Employee career development is one of Axway's major company values; and we are deeply committed to helping them leverage the promotion and job mobility opportunities that are right for them.
This is what our candidates can expect from us if they choose to join our team:
A personal development plan (technical, product & functional) in order to insure your integration and your performance
Competitive remuneration package and real benefits
Potential for growth in an international company
Friendly working environment with experienced professionals
Flexible working hours when need
Extra paid vacation days
Open games area – table tennis, sports and more!
In addition, Axway's global presence creates opportunities for geographical mobility both within Axway subsidiaries.