Állás részletei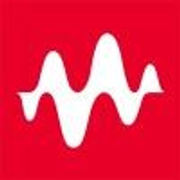 Technical Support Engineer with French and English
Bár az álláhirdetés inaktív, önéletrajzodat elküldheted a munkaadónak
Karrier szint
Munkatapasztalat nélkül, Kezdő (0-2 év), Középfok (2-5 év), Szenior (5-10 év)
Foglalkoztatási típus
Teljes munkaidő
Nyelvismeret
Francia
- Haladó
, Angol
- Haladó
* minden nyelv kötelező
As a member the KeysightCare Technical and Application Support (K-TAS) team, you will assist Keysight's customers by providing timely and effective pre and post sales technical support towards resolving technical problems of varied scope and complexity.
The position requires a strong customer focus, solid communication skills, technical competence, and an ability to adapt to new technologies.
Every day you will have the opportunity to impact the success of Keysight's customers as they work on the forefront of technology in areas such as automotive, communications, and aerospace.
You'll have access to the breadth of Keysight's electronic measurement products and software; to replicate customers measurement challenges, complemented with a comprehensive technical training program, delivered by Keysight's product experts.
Your responsibilities will include:
• Provide timely and comprehensive pre and post-sales technical support to customers, including product selection and configuration, product operation, measurement and application support
• Qualify, diagnose, trouble shoot and resolve customer's measurement challenges. Accurately document resolution in Keysight's CRM systems, ensuring a high level of customer satisfaction and operational excellence.
• Provide highly qualified product, software and services leads to sales.
• Contribute technical article content into the KeysightCare KnowledgeBase.
• Close cooperation with Keysight's product and software teams, to ensure timely management and resolution of technical cases.
Qualifications
• Bachelors, Master's degree or University Degree in Electronic Engineering or equivalent.
• Practical experience using Test & Measurement instrumentation such as function generators, power supplies, digital multimeters, data acquisition and oscilloscopes. Knowledge of network, sources and spectrum analyzers is an advantage.
• Self-motivated to investigate and learn Keysight products and the applications they are used in
• Clear written and verbal communications. Able to explain technical concepts clearly over the phone and email.
• Customer-first mindset with the passion to serve customers
• Be able to multi-task and work well under pressure.
• Fluent French and English written and verbal communication skills are essential
• Basic programming skills applied in a T&M environment, using languages such as: C#, .NET, C++, VB, Python, LabView or VEE Pro