Állás részletei
INACTIVE AD:
The employer is not currently actively recruiting for this position, but you can apply for the ad.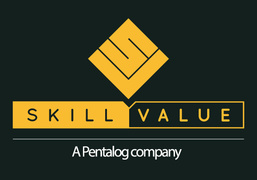 Technical Associate - Support Level I
Karrier szint
Munkatapasztalat nélkül, Kezdő (0-2 év)
Foglalkoztatási típus
Teljes munkaidő
Nyelvismeret
Angol
- Haladó
* minden nyelv kötelező
Company
Consignor is a leading provider of Delivery Management software, combining its extensive knowledge of transport and logistics with excellent software architecture and design. Consignor has the world's largest carrier library, giving customers access to the carriers that best meet their needs.
The Consignor platform handles millions of shipments each year, enabling more thancustomers to choose the best solution for their shipments. Customers range from small online stores to large, multinational companies. Consignor takes pride in listening to customers and growing with them, both geographically and in terms of how they can meet their needs.
Established in, Consignor is headquartered in Oslo, Norway, and is represented with its own subsidiaries in the Nordic countries, the UK and the US. With over 170 employees and revenue of €20 million in, Consignor has grown to become one of the largest providers of Delivery Management software.
Position Description
- Technical Associate is an entry-level position in one of the local 1st line teams in Customer Service.
- This is handled in shifts to cover the 24/7 according to a rolling schedule, having to work 2 weekends each month (time off during the week for these).
- Schedule is handed out in advance.
- Advancement opportunity after 1-2 years (steep learning curve predicted for the first year in Customer Service).

Main Responsibilities

- Technical support: Provide technical assistance to customers by phone (inbound calls) or email according to assigned tickets.
- Booking: Provide technical assistance to customers by online booking, keep calendar available for customers to see and book.
- Training: Give basic training to customers remotely or onsite.
- SLA compliance: Ensure SLA compliance (. first response time, resolution time).
- Assistance to the team: Assist colleagues in solving tickets when needed.
- Process compliance: Solve tickets in accordance with Consignor's defined processes and policies.
- Information security: Ensure compliance with information security for own tickets.


Requires skills & experiences:

- Strong written and oral communication skills in English
- Some experience from Customer Service preferred
- Positive and team-oriented attitude
- Basic IT education (Bachelor)

Benefits

- Attractive salary including meal tickets;
- Private medical insurance;
- Initial training provided by the company;
- Opportunity for professional growth and development;
- Modern office located in Calea Victoriei with great facilities;
- International work environment.