Állás részletei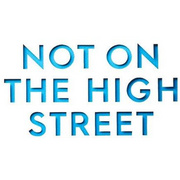 Karrier szint
Szenior (5-10 év)
Foglalkoztatási típus
Teljes munkaidő
Távmunka
(otthonról végezhető tevékenység)
Nyelvismeret
Angol
- Haladó
* minden nyelv kötelező
We are notonthehighstreet.
We are a UK-based online marketplace who offer a platform for ~5000 small creative businesses (our Partners) to sell their products through our site.
We're a Product and Data led, tech-enabled business at heart, and over the last couple of years, we've embarked on an ambitious new phase of development to advance our technology, including platform re-architecture to serverless microservices, rewriting the front-end and introducing new big data & machine learning platforms.
Where we're at…
We are building a new modern microservices architecture-based platform, using cutting edge technologies and different languages - React, Next JS, GraphQL, AWS ECS, Lambdas, Java, Swift for iOS, and Kotlin for Android to name a few.
But there's still lots to do. With a focus on learning, development, best practices, agile ways of working and team autonomy, we're looking to grow our strong internal tech team even further. Which is where you come in…
What we need
As Tech Lead you will take on technical leadership of one or more engineering teams ensuring we design and build great services and front end as well as take active part in coaching and developing our engineers.
Some of the things you'll be doing
Oversee one or more cross-functional engineering teams to deliver great software for our customers and partners
Provide technical leadership and ultimately act as the technical authority for key decisions
Make sure that the tech is operationally ready and provide active support for high priority and complex production issues
Monitor and manage technical debt, articulating necessary remedial work in a way that it can be prioritised against business facing features
Help to shape the overall architecture and Tech strategy and make sure the teams understand it and what they develops fits right in
Help to build and make sure the team has and follows good QA practices and takes full accountability for their testing including functional, performance, load and security testing (of course all automated)
Help to build and implement secure by design principles as well as good security coding practices
Work closely with our Product Management Team to deconstruct problem statements into technical solutions the team can build
Help to drive the team to do the best possible job and strive for continuous improvement in productivity. Working with others keep the team inspired and motivated with a focus on delivering maximum value through the best available tech
Provide technical and engineering coaching to the engineers in the team, participate in their career development as well as actively participate in and help to drive engineering recruitment across techNOTHS
Hold themselves and others accountable for upholding techNOTHS and NOTHS values
Some key skills + experience you'll need
You have previous experience leading a technical team
You have a deep understanding of Java
You are keen to work at a more strategic planning level to prioritise important technical work against product work
You are interested in being a hands-on technical contributor, with the understanding the the most important features will probably be delivered by other engineers
You are eager to work alongside product teams to find a healthy balance between tech and feature driven priorities
You have experience deploying application stacks to AWS
You have an understanding of distributed asynchronous architectures
You have a solid understanding of CI/CD
Our perks
20 days holiday – to make sure you are well rested and ready to give your absolute best, we offer 20 days holiday a year (excluding national holidays) Plus, there is the option to buy an additional 5 days holiday each year too. And, to top it off we also give an extra day holiday for every 2 years of service!
Private pension plan
Private healthcare – keeping you in the best possible health is top of our list, that's why we offer private medical insurance
Monetary contribution towards your work from home setup
Access to thousands of online courses and time back to focus on personal development (one morning a week)
NOTHS discount – if you are anything like us, you'll have an ever-growing wish list from the site. We give everyone that works here 20% off anything from the site (yes, that includes stuff that's on sale!)
Birthday gifts – it wouldn't be a birthday without presents. When your big day arrives, you will get a gift voucher straight to your inbox! Happy shopping!
Remote Partner events – get involved with our amazing vendors (Partners) through events like Tag Talks and Partner Stories
Diversity and Inclusion
Everyone's welcome at notonthehighstreet – whoever they are, wherever their background.
As part of your application you'll be asked to complete a demographic survey to help us learn more about who wants to work with us. It's completely optional (but really appreciated) and it's 100% anonymous. We'll only use the information to help us figure out how to make our team even more inclusive and attract more brilliant people to join us, with the help of our cross-team Diversity Champions to drive progress.
Apply to join #teamnoths
We'd love to hear more about you, your experience and why you'd like to join our team.
Our recruitment and induction processes are fully remote, taking advantage of the wonders of modern-day technology. If you are successful in your initial application we'll explain more about next steps, as this can vary slightly from role to role. Good luck!