Állás részletei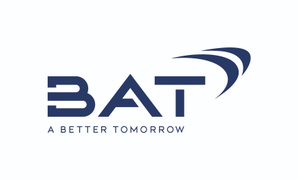 Team Leader Banking Operations
Karrier szint
Középfok (2-5 év)
Foglalkoztatási típus
Teljes munkaidő
Nyelvismeret
Angol
- Haladó
* minden nyelv kötelező
BAT ROMANIA IS LOOKING FOR A TEAM LEADER BANKING OPERATIONS
This role is part of GBS Finance, Procure to Pay department.
The role is responsible for handling the payments team process within Banking team.
SENIORITY LEVEL: Non-management
FUNCTION: Finance
LOCATION: Bucharest
ROLE POSITIONING AND OBJECTIVES
Reports to: Banking Operations Assistant Manager
Reporting Level: Management
Geographic Scope: Regional
WHAT WILL YOU BE ACCOUNTABLE FOR
Conduct frequent performance evaluation and review against performance objectives set, to manage team's performance.
Supervision of BAT GBS Procure to Pay staff and processes, ensuring procedures are adhered to.
Ensuring internal communication within the team, holding team meetings, keeping team up-to-date with changes that affect them, ensure the training process when required, getting feed-back and following up actions as required.
Manage complex escalation related to payments and raise awareness to the Banking Ops Manager.
Involve in recruitment of new employees, taking care of the new starters, introducing them to the team and their tasks/role.
Being responsible for the training process and for the onboarding process.
Ensuring all daily/weekly/monthly activities related to payments are performed on time, controls are adhered to for the end-markets that fall under direct responsibility of the team .
Ensuring all e-mails queries are processed accurately and timely within internal agreements.
CAN THIS BE YOUR FUTURE ROLE?
Do you have a good level of Excel and an analytical approach?
Do you have experience in people management?
ESSENTIAL EXPERIENCE, SKILLS AND KNOWLEDGE
Ability to meet deadlines and work well under pressure
An innovative approach to problem solving
2-4 years of expertise in Accounts Payable/Finance
Stakeholders' management skills
Clear and effective at all level of communication
Highly organized and self-motivated
Be able to assess risks and be aware of these, if not able to complete target on time
Proficiency in English
EU work permit is required
SAP or similar system knowledge
Strong Leading team skills
BENEFICIAL
Previous experience in a similar role is an advantage
Banking Operations/Treasury background is a plus
Online interjú
What are your minimum salary expectations in ron net per month?