Állás részletei
INACTIVE AD:
The employer is not currently actively recruiting for this position, but you can apply for the ad.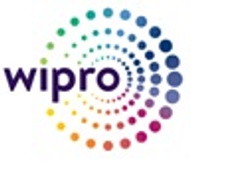 Team Leader Accounts Payable
Karrier szint
Munkatapasztalat nélkül, Középfok (2-5 év), Szenior (5-10 év), Vezető (>10 év)
Foglalkoztatási típus
Teljes munkaidő
Responsibilities:
Allocate and follow up of daily volumes of queries from suppliers / internal stakeholders;
Assists with difficult queries and ensures that they are closed;
Ensures that supplier reconciliation process is done on time and accurately;
Prepares reports, dashboards, participate to client meetings;
Provides support for internal and external audits;
Responsible for analysing the process gaps, drives harmonization and process improvements;
Makes sure that any system issues are reported and followed up for closure;
Testing the new systems, work procedures;
Distributes the ad-hoc / exceptional task to team members;
Mentoring and training of new comers;
Ensures that the team is certified and an follow the training roadmap;
Ensures that SOPs are updated;
Maintains a good relationship with client and relevant stakeholders;
Escalated in a timely manner all process issues;
Sets up goals and objectives and evaluates the activity of the team.
Requirements:
ERP (SAP) system knowledge is an advantage;
PC literate in MS Office especially MS Excel;
European language skills (French / Italian / German / Polish / Spanish);
Experience 4-6 yrs;
Graduate/Experience in Accounting/Economics is a plus;
Good verbal/written communication skills;
Focused on process improvements;
Problem analysis and problem solving;
Focused on meeting deadlines;
Team spirit;
People management.