Állás részletei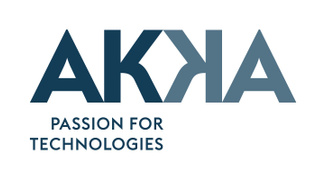 Bár az álláhirdetés inaktív, önéletrajzodat elküldheted a munkaadónak
Karrier szint
Kezdő (0-2 év), Középfok (2-5 év)
Foglalkoztatási típus
Teljes munkaidő
Nyelvismeret
Angol
- Haladó
, Francia
- Haladó
As a member of the AKKA IT Group Infrastructure team, your mission is to maintain in operational condition the IT systems and run infrastructure projects from the technical design phase until implementation.
Context:
The AKKA IT Group is serving aroundusers around the world.
The AKKA IT Group infrastructure is relying on 2 internally managed datacenters (one in Germany and one in France) and more than 40 server rooms hosting around 2000 servers (physical and virtual). Most of the servers are virtualized using VMware.
Continuous efforts are put into supporting the AKKA Group growth and ever-increasing need for secure and smooth operations.
The current position will be based in Bucharest with occasional travels in Europe.
Profile:
You can easily fit in a team.
You like to take responsibilities and face new and complex challenges.
You have the ability to bring structure even in a dynamic environment.
You have proven technical knowledge and experience with Windows servers and VMware.
You have a good knowledge of Nagios / Centreon or any monitoring tool
Proven experience in monitoring tools management
You can communicate effectively in English in a professional environment
Skills in Linux servers installation and maintenance would be a real plus.
Missions:
Ensure that daily duties are met:
Follow-up and reaction on alerts and system health statuses
Coordination/communication on planned interventions
Compliance with guidelines and processes, particularly regarding security
Capacity Management
Technical watch to detect potential technical and functional opportunities
Define standards, processes and technologies, ensuring the overall consistency of the systems in place
Manage IT infrastructure projects from equipment installation and maintenance to full solution deployment (from initial scoping to actual implementation).
Online interjú
Care sunt asteptarile salariale de la un astfel de post?
What is your level of English?
Quel est ton niveau de français ?