Állás részletei

SW Project Manager / Product Manager
Bár az álláhirdetés inaktív, önéletrajzodat elküldheted a munkaadónak
Karrier szint
Középfok (2-5 év)
Foglalkoztatási típus
Teljes munkaidő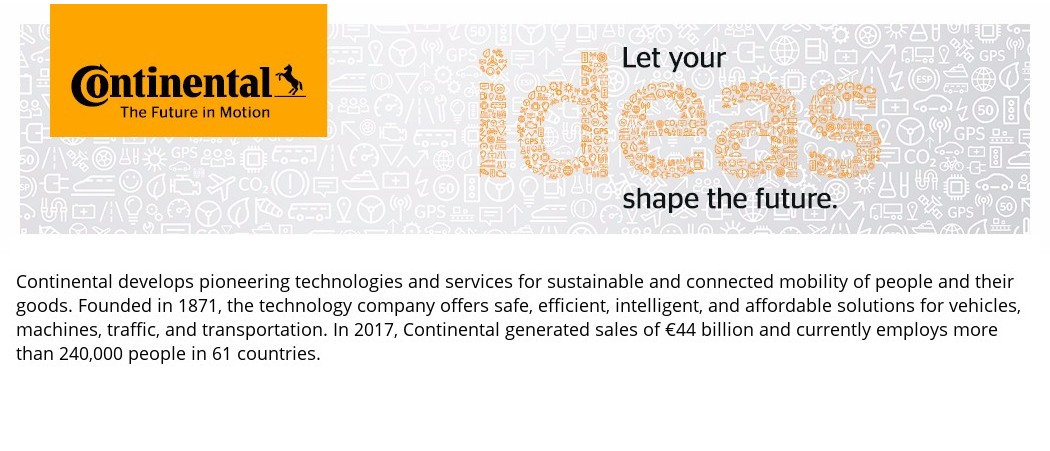 SW Project Manager (Non-Agile) or SW Product Manager (Agile)- ADAS(TM)
Job Description
Are you a curious technical oriented person?
Each one of us can contribute to a better future. You can do this on a daily basis on a Software Project Manager or Software Product Manager role in Advanced Driver Assistance Systems (ADAS).

We are developing software for innovative products like Camera, Long Range Radar, Short Range Radar and other innovative systems.
With functions such as Lane Departure Warning (Camera), Adaptive Cruise Control (Long Range Radar), Blind Sport Detection (Short Range Radar), we contribute to an enhanced comfort and safety in the vehicle.
Furthermore, more and more functions are introduced in all our products taking advantage of fusion concepts developed.

The role of the Software Project Manager is to lead and manage the software project team in order to implement a concept/solution, following the customer requirements. The Software Project Manager will take measures and ensure highest quality of the product, based on internal and customer requirements.

The Software Project Manager will be in contact with the customer in order to ensure an appropriate project coordination and information flow.

Responsibilities:
• End to end responsible for all software deliverables of the project;
• Leads the software core team and represents the SW project towards the Project Management Team and the customer;
• Leads the SW project (Frame SW and algorithms) from planning to integration until final validation;
• Assures that the SW project is run according to the valid development processes.

Main Activities:
• Plans and tracks all software deliveries and related activities together with the SW core team members according to customer/internal milestones, required scope and quality (including 3rd party software components);
• Manages and drives the software team to achieve the project goals in terms of scope, timing and quality;
• Assures that the SW project is run according to the valid development processes (Internal Process, ASPICE, ISO26262);
• Leads software relevant requirements engineering from initial analysis through test execution;
• Leads overall software relevant issue resolution covering planning, monitoring, driving closure and ensuring successful on time execution;
• Monitors and reports status within the project team and towards SW Line Management;
• Drives on time execution of the SW project;
• Plans and performs SW release and SW milestones including all necessary activities, release documentation and reviews required for final release approval by the SW Release Director.
Job Requirements
University Degree (. Electronics, Computer Science, Physics, Informatics);
Knowledge of SW development in embedded systems, SW architecture and design, SW integration and SW testing;
1 or more years Software Project Management relevant experience;
Customer interaction/communication, negotiation and presentation skills;
English advanced knowledge.

What we offer:
Competitive salaries & financial benefits;
Flexible working time, home office & sabbaticals;
A coach for the onboarding period;
Health & wellness (Life Assurance, Private Health and Dental Insurance, Sport activities, Canteen etc.);
Professional Development Opportunities (in Technical and Leadership Areas);
Work with the state-of-the-art equipment and technology;
International Work Environment & Traveling Opportunities.
Job Category
Engineering
Division Footer Text
Ready to drive with Continental? Take the first step and fill in the online application.
About Continental
The Autonomous Mobility and Safety Business Area integrates safety technologies and controls vehicle dynamics to ensure safe and comfortable driving. The objective is to implement "Vision Zero", the vision of accident-free driving. Autonomous Mobility and Safety's components and system capabilities are prerequisites for autonomous mobility.