Állás részletei
INACTIVE AD:
The employer is not currently actively recruiting for this position, but you can apply for the ad.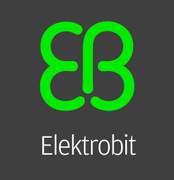 SW Architect for automotive performance controller
Karrier szint
Szenior (5-10 év)
Foglalkoztatási típus
Project
Nyelvismeret
Angol
- Haladó
, Német
- Alapszint
Elektrobit (EB) is a leader in automotive software with over 30 years serving the industry, EB's software powers over 1 billion devices in more than 100 million vehicles and offers flexible, innovative solutions for driver assistance. Of course, we owe our success especially to our employees—whom we support above all through an extremely pleasant working atmosphere which has received several awards and many other positive aspects.
Apply today and become part of a successful global player in automotive software development that highly values its employee-oriented company culture with its flat hierarchies, creative working atmosphere, and flexible working hours. We offer you the freedom to work self-reliantly and have career prospects based on your performance.
Job description
The automotive market is the biggest driver for new technologies. Cloud solutions, advanced sensors and highly sophisticated features with respect to cyber security and functional safety require the high performance of newest hardware. Would you like to work at state-of-the-art technology? Have you ever wanted to discover hardware before it is available in the market? Then lead one of our project teams! We prototype new automotive standards for the cars of tomorrow. For our Performance Controller Program we look for professionals that share the vision of personally shaping the future car architecture - to pave the way for autonomous driving.
Your responsibilities:
Interfacing with experts in all software related areas of automotive E/E software architecture;
Defining highly dependable automotive E/E software systems for multi-controller architectures;
Specifying automotive software solutions according to customer requirements or internal product roadmap including features, sequences and interfaces;
Evaluating new hardware with respect to performance, security, functional safety and available onboard features;
Performing thread analysis and risk assessment of the designed system with respect to cyber security;
Identifying hazards with respect to functional safety and proposing architectural changes or redundancy measures;
Your experience:
At least 5 years of experience in embedded software development in a larger team (>= 3 years in an architect role);
Experience in usage of software modelling tools (e. g. Enterprise Architect);
Professional experience in at least one of the following industries: Automotive, Avionics, Rail, Telecommunications, Medical, Industrial Automation;
Ideally, profound knowledge of relevant process standards (e. g. Automotive SPICE, IS;
Profound understanding of embedded CPUs (. ARM Cortex-A) and embedded software architecture;
Good knowledge of hardware-based security concepts for embedded systems may be a door opener;
Experience with AUTOSAR is a plus;
Your personality:
An autonomous way of working;
An analytic working style;
Excellent documentation skills;
Good communication skills: English language is a must, German a plus;
An outgoing, self-confident personality with team player capabilities.
We offer:
Career opportunities corresponding to your professional success;
The possibility to develop advanced technology and to transform it into enriching end user experiences;
An international and multicultural working environment in a prestigious company;
A motivating and engaging work environment;
Being part of a young, dynamic and motivated team;
Trainings to familiarize you with EB software products and tools;
We offer our employees the opportunity to take advantage of further education in our own academy in addition to other schemes that help our employees to find the right Work-Life balance for themselves;
Flexible work time;
Premium insurance to medical services;
13th salary and loyalty bonus;
EB Way of working and Way of life.
Elektrobit Automotive is working today on the car of tomorrow! Be part of our exceptional company!