Állás részletei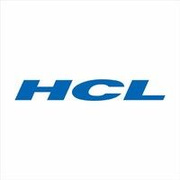 Support Specialist with Spanish
Bár az álláhirdetés inaktív, önéletrajzodat elküldheted a munkaadónak
Karrier szint
Kezdő (0-2 év), Középfok (2-5 év)
Foglalkoztatási típus
Teljes munkaidő
Nyelvismeret
Angol
- Haladó
, Spanyol
- Haladó
* minden nyelv kötelező
Overview
HCL Technologies is a next-generation global technology company that helps enterprises reimagine their businesses for the digital age. With a worldwide network of R&D, innovation labs and delivery centers, and'Ideapreneurs' working in 50 countries, HCL serves leading enterprises across key industries, including 250 of the Fortune 500 and 650 of the Global 2000.
Requirements:
At least 2 years of experience in Technical Support Specialist roles:
• Fluency in English and Spanish
• Skill and competency at providing professional phone support.
• Experienced at troubleshooting known/unknown technical queries
• Strongly self-motivated to learn new skills to fulfill basic position requirements, to become expert in the position over an extended period of time, and to progress within the organisation.
• Able to be self-aware and conscientious of meeting all personal, team, & organisation metric targets.
• Excellent team player with a committed approach to teamwork and customer responsibilities.
• Able to maintain and project a helpful and courteous attitude in any circumstances.
• Highly resilient under pressure and adaptable to unforeseen work demands.
Nice to have:
• Living and working experience in country of customer base.
• Very good knowledge of current range of Xerox Products.
• A good and detailed knowledge of the Xerographic process or ability to learn within 3 months.
• A good and detailed knowledge of Colour Printing Theory or ability to learn within 3 months
Responsibilities:
Reporting to the Team leader, the Remote Technical Customer Support Specialist will provide support to customers, field engineers and business partners engineers for escalated issues. There is a strong focus on solving issues in a timely and efficient manner, resulting in first call resolution and a high level of customer satisfaction. Close liaison with the Next Level Technical Escalation team, engineering groups and in country technical support staff is the norm. The role calls for a highly motivated person with strong technical knowledge and excellent customer skills.
• Receive direct client contacts (., via phone, video chat, web portal, email or any tool prescribed by the client), triage, and provide remote client assistance to solve the issue directly if possible
• Talk to client and understand client problem, through any means of technology provided
• Use all available tools, Knowledge bases or any other resource available to resolve client-reported problems
• Redirect calls to field engineering support if a field support visit is required
• Escalate to next level of problem resolution process through the required tool/resource as required by process
• Provide part prediction and/or working/troubleshooting directions for the field engineering team
Benefits:
• Salary above the market
• 25 days of paid annual leave
• Career Progression Opportunities
• Well-rounded Health and Life Insurance Packages
Online interjú
What are your salary expectations?
The role is opened for the office in Iasi. Are you interested to relocate?
When can you join us?