Állás részletei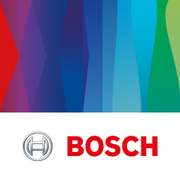 Subject Matter Expert for Travel
Karrier szint
Középfok (2-5 év)
Foglalkoztatási típus
Teljes munkaidő
Employment type: Full-time
Job category: Consulting
Job industry: Information Technology And Services
Experience level: Associate
Description
Job description:
Consulting travellers on valid legal and central directive instructions, as well as optimal travel tool usage;
Supporting travellers in case of tool and handling errors for the cloud-based travel solution and mobile application;
Providing hands-on and ad-hoc help/solutions to ensure a smooth business trip for Bosch travellers;
Any other tasks related to area of responsibility requested by direct superior.
Training responsibilities:
Hands-on-coaching, coaching;
Planning, organizing, creating/revise/maintain training materials and deliver trainings: general training, new releases, refresh and internal reports;
Coordinating knowledge management: KB Update & Maintenance;
Alignment with internal departments (Training, Quality, etc.);
Supporting related key user tasks;
Coordinating creation / update operational documentation.
Support responsibilities:
Providing support to associates for daily operations;
Mentoring and guiding agents through challenging situations and demanding customers;
Reviewing, test and implement new tools and procedures;
Training for associates when new tools and procedures are carried out;
Providing key user assistance when situations require it;
Solving low to medium complexity problems / escalations and maintain;
Solutions on Knowledge- base platform – in collaboration with quality Responsible;
Communication and measure follow-up in alignment with Teamleader;
Performing additional duties as required by the direct superior;
Identifying process optimization;
Participation in project meetings;
Project documentation (. risk analysis, quality gates etc.)
Project documentation within bTravel project (process, docupedia, best practices);
Testing and improvement (mainly IVR) (Intelligent Virtual Routing);
Coordinating of support-related implementation activities for new countries;
Coordination implementation activities for new services and pilots;
Supporting for strategic development and global rollout planning ( new support regions);
Automation activities (evaluation of automation potentials);
Preparation of contracting (new country rollouts, new entities).
Qualifications
Bachelor's degree;
Language: English - Advanced;
Good knowledge on MS office programs and great interest in IT applications, SAP knowledge and experience with cloud solutions is a plus;
Technology orientation;
Understand complex relationships and processing;
Process and goal orientation – display and playback of processes;
Analytical thinking - process understanding;
Proactivity and continues involvement;
Communication skills – empathy;
Attention to details;
Problem - solving skills;
Pleasure in documentation - structured way of working;
Willingness to travel;
Customer orientation and very good communication skills.