Állás részletei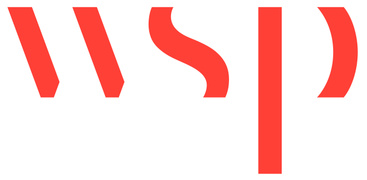 Structural Engineer/Inginer proiectant structuri
Karrier szint
Kezdő (0-2 év), Középfok (2-5 év), Szenior (5-10 év)
Foglalkoztatási típus
Teljes munkaidő
Távmunka
(otthonról végezhető tevékenység)
Az állás betöltéséhez relokáció szükséges
Igen
Core responsibility will be to work in a team of structural engineers and technicians, with minimal supervision and prepare drawings of a very high technical quality. To communicate with other professionals outside of WSP and to develop experience and knowledge of 3D modelling software.
Design activities:

- Produce CAD drawings including modelling and drawings based on the sketches and drafts provided by the relevant disciplined engineer ;
- Offering support in implementing design results in a CAD model followed by drawings and reports delivery;
- Determine appropriate software for design, construct models and undertake analysis, have manual checks and keep up to date with relevant design software (FEM, Robot or ETABS);
- Follow in full the document control and QA processes relevant to project work, ensuring drawings, specifications, calculation reports and correspondence are issued, and filed /archived in an appropriate manner;
- Coordinate with WSP engineers and all other relevant disciplines in order to deliver accurate and high quality drawings, schedules, reports etc.;
- Print, plot and prepare the drawing packages as requested by the relevant disciplined engineer.
Knowledge:

- Relevant Engineering degree (or attending a relevant University course);
- Good technical knowledge of design capability;
- Familiarity with Romanian design standards and Health and Safety regulations;
- Basic experience of writing specifications, design, and detailing of structural systems;
- Working knowledge of computer aided design package AutoCAD;
- High proficiency of English reading, writing and speaking;
- Ability to maintain a high level of accuracy in preparing and entering information.
Skills:

- Excellent interpersonal skills;
- Team building skills;
- Analytical and problem solving skills;
- Effective verbal and listening skills;
- Attention to detail and high level of accuracy;
- Effective written communication skills;
- Computer skills including Microsoft Excel, Word and e-mail at proficient level;
- Time management skills.