Állás részletei
INACTIVE AD:
The employer is not currently actively recruiting for this position, but you can apply for the ad.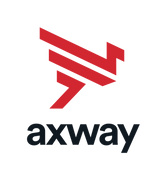 Karrier szint
Kezdő (0-2 év), Középfok (2-5 év)
Foglalkoztatási típus
Teljes munkaidő
MFT InterOP team designs and executes the Axway MFT solution integration testing strategy. The main focus is on a delivery chain that covers complex scenarios which use the products involved in MFT transfers which are all managed by a Core product, in different stages of testing, from the system testing to system integration testing (of the whole MFT solution).
The tests developed here are done in JavaScript .
Responsibilities
This individual will become a leader who motivates teams to deliver top-notch solutions meeting customers' needs. Drawing on prior experience supporting software delivery teams, the Software Test Analyst must complete the right amount of business and technical analysis for the team to be successful in validating the solution enhancements and fixes. Throughout the software development life cycle, the Software Test Analyst will research solution business problems, work with others to identify ways to solve those problems with Axway's software, define test cases, collaborate with local and global development teams, ensure solutions meet defined acceptance criteria.
Qualifications
Researches and identifies functional requirements, regularly interacting with product managers and other stakeholders.
Synthesizes complex information into concise, readable, unambiguous language
Writes test cases following the acceptance criteria
Provides, flow diagrams, and other supporting documentation when needed
Works closely with developers, test automation through all phases of development (analysis, design, coding, testing, deployment) to ensure a high level of understanding of the requirements
Possesses strong interpersonal, leadership, and communication skills
Nice to have:
Bachelor's degree, preferably in Management Information Systems, Business Administration, Computer Science, Information Systems, or other related field
A minimum of 3-4 years of professionally related experience, including at least 2-3 years' experience working directly with software development teams as a test analyst or closely related role
Experience working with complex enterprise software and global teams desirable
Test Analysis certification desirable
Career Development:
Employee career development is one of Axway's major company values; and we are deeply committed to helping them leverage the promotion and job mobility opportunities that are right for them.
This is what our candidates can expect from us if they choose to join our team:
A personal development plan (technical, product & functional) in order to insure your integration and your performance
Competitive remuneration package and real benefits
Potential for growth in an international company
Friendly working environment with experienced professionals
Flexible working hours when need
Extra paid vacation days
Open games area – table tennis, sports and more!
In addition, Axway's global presence creates opportunities for geographical mobility both within Axway subsidiaries.